Jessalynn Bird
Faculty Profiles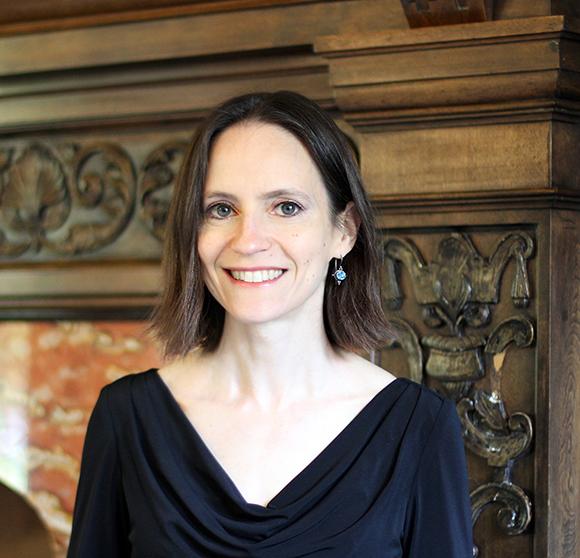 "The Lord . . . hates no thing which he has made and desires that all humans come to the recognition of truth" 
--Jacques de Vitry, bishop of Acre
I came to the field of medieval studies by happy chance when, as a first year college student, I signed up for a course whose title was misprinted as "Europe in the Wilder World, 500-1500." I remained torn between love of history and love of literature, and so decided to do both. That love of interdisciplinary work remains with me: my research has drawn on church and secular law, sermons, theological and pastoral treatises, letters, histories, medieval encyclopedias, bestiaries, saints' lives, travel writing, inter-faith polemical works, and artwork. The Paris masters whose careers I have investigate navigated the known globe. Similar to the cohorts in Humanistic Studies, their joint identity as a group was formed by their shared studies at the University of Paris. They then went on to wide and varied careers in the four corners of the medieval world, from Scandinavia and the Baltic, to the Near East and northern Africa, to the Iberian peninsula and other regions. It is their attempts to apply what they learnedin the schools to the pressing issues of their day which most interests me. These issues included pastoral care, the reform of the church, the promotion of the crusades, concern for the poor and prostitutes, attempts to counter the rise of money-lending at interest, the rehabilitation of heretics, and missionary efforts intended to convert members of other religions and lead to the reunion of the Latin and eastern Christian churches.
Education
Doctor of Philosophy, Medieval History, Oxford University (UK)
Dual BA, History and English, University of Pennsylvania
Areas of Expertise
Christian-Muslim Relations
History of the Crusades and Pilgrimage
Medieval Sermons and Pastoral Care
Medieval Moral Theology and Heresies
English Literature and Writing (Creative and Analytical)
Research Interests
Paris masters and medieval social justice
The Eastern and Western Histories of Jacques de Vitry
The Impact of the Fourth Lateran Council (1215)
Early inquests against heresy and clerical 'abuses'
Crusader rights and canon and secular law
Courses Recently Taught
HUST 197, History, Myth and Legend
HUST 292, Greek and Roman Culture
Professional Experience
Licensed High School English Language Arts Teacher (Illinois), 2017--present
Adjunct Professor, Dominican University, 2014-2015
Adjunct Professor, Purdue Calumet, 2015
Visiting Professor, North Central College, 2005
Visiting Scholar and Instructor, Northwestern University, 2002
Instructor for Greene, Keble, Greyfriars, and Exeter Colleges in Oxford, 1995-1999
Creative and Scholarly Work
Crusade and Christendom: Annotated Documents in Translation, Innocent III to the Fall of Acre, 1187-1291, ed. Jessalynn

Bird

, Edward Peters and James M. Powell (University of Pennsylvania Press, 2013).
"Preaching and Narrating the Campaign of the Fifth Crusade: Bible, Liturgy, and Sermons," in The Uses of the Bible in Crusading Sources, ed. Elizabeth Lapina and Nicholas Morton (Brill, 2017), pp. 316-40.
"Preaching and Crusade Memory," in Remembering the Crusades and Crusading, ed. Megan Cassidy Welch (Routledge, 2016), pp. 13-33.
"Preaching the Fifth Crusade: The Sermons of BN nouv. acq. lat. 999," in The Fifth Crusade in Context: The Crusading Movement in the Early Thirteenth Century, ed. Jan Vandeburie, Elizabeth Mylod, and Guy Perry (Routledge, 2016), pp. 92-114.
"Preaching the Crusade and the Liturgical Year: The Palm Sunday Sermons," in Essays in Medieval Studies: Proceedings of the Illinois Medieval Association 30 (2014): 11-36.
Entries on Oliver of Paderborn and his works for Christian-Muslim Relations: A Bibliographical History: Vol. 4 (1200-1350), ed. David Thomas and Alex Mallett (Brill, 2012), pp. 212-29.
Professional Memberships
Medieval Academy of America
International Medieval Sermon Studies Society
Society for the Study of the Crusades and the Latin East
Illinois Medieval Association