Sarah Noonan
Faculty Profiles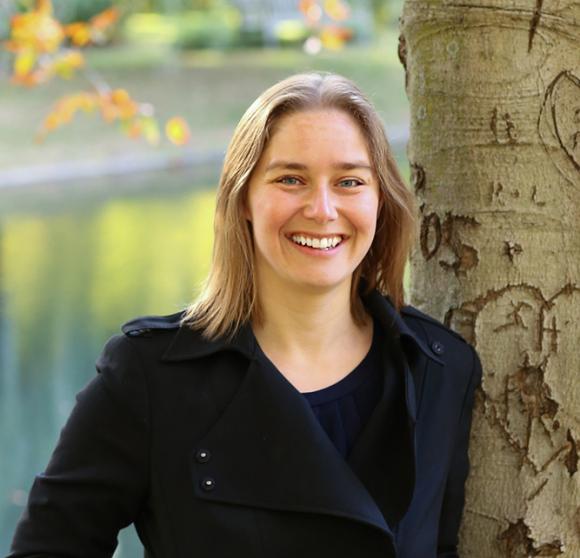 Education
PhD, Washington University in St. Louis
Areas of Expertise
Sarah specializes in medieval English literature and manuscript studies. Her research and teaching display an on-going fascination with how reading early literature inspires us to reevaluate our present cultural moment with renewed vigor and from diverse perspectives. Sarah guides students in investigating how literary works, from the classical era through the early modern period, illustrate evolving social, philosophical, and religious structures of thought. Such study encourages students to grapple with the persistent questions that haunt these works, such as: what are the qualities of a good life?—how can we make sense of suffering, and how should we respond to joy?—and how should individual desires be balanced against the common good and/or social expectations?
Research Interests
Book History
Manuscript Studies
Digital Humanities
14th and 15th c. Devotional Literature
Medieval Reading Practices
Courses Recently Taught
ENLT 109W: Imagining the End
ENWR 151W: Metamorphosis of the Self
ENLT 205: Contemporary Women Writers
ENLT 232: Arthurian Literature
ENLT 290: Digital Humanities Project Lab
ENLT 303: The History of the Book
ENLT 304: The History of the English Language
ENLT 312: Chaucer
ENLT 314: 16th/17th Century British Literature
ENLT 378: Medieval Literature
ENLT 495: Senior Seminar
ENLT 413: Shakespeare
Creative and Scholarly Work
"'Bycause the redyng shold not turne hem to enoye': Reading, Selectivity, and Pietatis Affectum in Late Medieval England," New Medieval Literatures 15 (2013, published 2015)
"A Translation of Body and Form: Setting the Short Charter of Christ to Music in BL Additional MS 5465," Viator 45.2 (Summer 2014): 335-55
"Private Reading and the Rolls of the Symbols of the Passion," Journal of the Early Book Society 15 (2012): 289-304
With David Lawton, "Introduction: Manuscripts of Chaucer's Works," The Norton Chaucer: Complete Works, ed. David Lawton. New York: W. W. Norton & Co., 2019. 26-33.
"Encountering the History of the English Language through the History of the Book," in Teaching the History of the English Language, Options for Teaching Series, eds. Collette Moore and Chris Palmer, The Modern Language Association of America, 2019. 170-77.  
"Yielding the Floor: Production, Craft, and Materiality in the College Classroom," Studies in Medieval and Renaissance Teaching 25.2 (2018): 43-52.