Yelizaveta Renfro
Faculty Profiles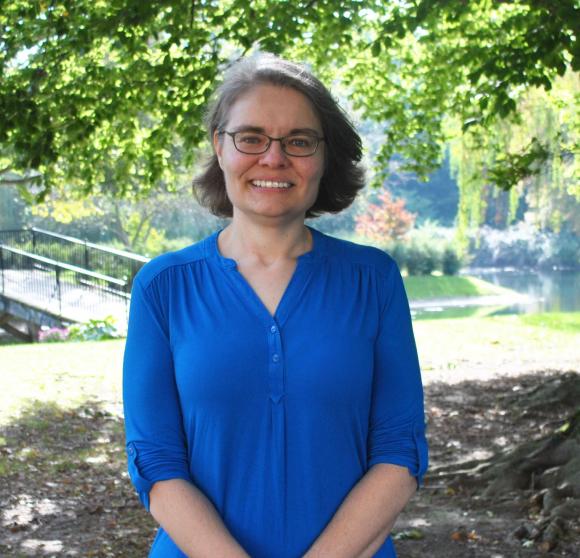 Yelizaveta Renfro
Phone
Email
Education
PhD, University of Nebraska-Lincoln
MFA, George Mason University
BA, University of California, Riverside
Areas of Expertise
Creative Writing
Fiction Writing
Creative Nonfiction Writing
Nature and Environmental Writing
Russian Literature and Comparative Literature
Research Interests
American and British Modernism
Personal Essay and Memoir
Walt Whitman
Courses Recently Taught
ENLT 109W: Language and Literature: Death and Dying
ENWR 202: Introduction to Creative Writing
ENWR 320: Creative Nonfiction Workshop
ENWR 321: Fiction Workshop
ENLT 390: Topics in Literature: Walt Whitman & American Literature
Creative and Scholarly Work
"The Twentieth Bear," Terrain.org: A Journal of the Built + Natural Environments, fall 2019.
"One Thanksgiving in Maine," The Fourth River, spring 2019.
"Betula," Two Countries: US Daughters and Sons of Immigrant Parents: An Anthology of Flash Memoir, Personal Essays, and Poetry, ed. Tina Schumann, Red Hen Press, 2017.
"The View Through the Crack," Creative Nonfiction, fall 2016; Places Journal, fall 2016 (https://placesjournal.org/article/the-view-through-the-crack/).
Xylotheque: Essays, University of New Mexico Press, 2014.
A Catalogue of Everything in the World, winner of the St. Lawrence Book Award, Black Lawrence Press, 2010.