Reunion 2021: Alumna Achievement
Joyce Garvey Bray, Class of 1969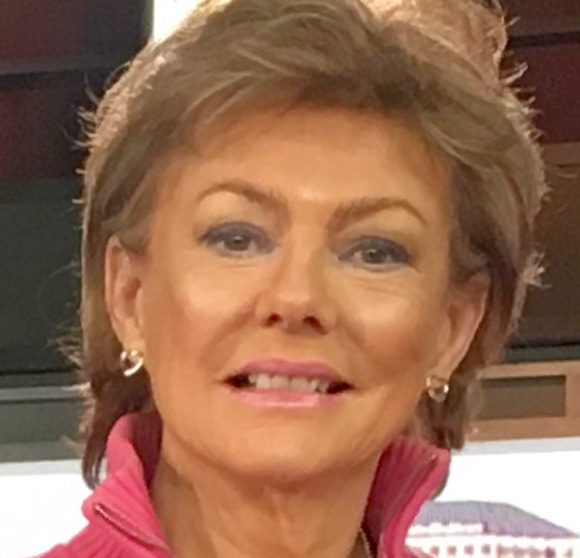 The Alumna Achievement award honors a woman who exemplifies the standards, ideals, and mission of Saint Mary's College. This year we honor Joyce Garvey Bray, Class of 1969.
During her years at Saint Mary's, Joyce enhanced her creative talents as she earned an art degree. As a student, Joyce's potential for success in her endeavors was evident to her classmates. One of her nominators wrote, "I was a close friend of Joyce throughout our four years at Saint Mary's. Her friendship was one of truth, integrity, creativity, and realism, and she shared her gifts with many throughout college. I knew she would accomplish great things," wrote Adrienne Tack Kelliher '69.
It was at Saint Mary's where she drew empowerment and strength from the campus community. Joyce had been at a formative age when her mother was diagnosed with breast cancer; a time when the word 'cancer' was only whispered and medical research for the disease was underfunded. The inspiration she discovered at Saint Mary's became the foundation for her work, mission, and success as an adult in New Britain, Connecticut. She made it her life's work to help end the shame and stigma of breast cancer, and to increase research possibilities by being a leader who motivates.
To create awareness of the need for statewide funding and resources to support research, she led the development of the Diagnostic Breast Center at the Hospital of Central Connecticut. Later she became the director of womens' health for the hospital, and then director of marketing. One of her efforts led to establishing the first and only Komen Race for the Cure in the state in 1994; she served as volunteer chair until 2004.
She also used her talent and skills to engage the two main academic medical institutions in Connecticut, the University of Connecticut and Yale, to foster support for breast cancer research. She created several working groups to effectively understand the impact of the physical and mental health needs of breast cancer patients and their families. She organized a team, raised money and directed it to pilot projects that led to larger government grants. By doing this she engaged medical trainees in their initial research and harnessed their energy and experience, which helped gain more funding.
In the words of another nominator, Dr. Susan Tannenbaum, medical director, program director for the hematology-oncology fellowship, and division chair of hematology-oncology at UCONN Health, "Joyce has demonstrated leadership for mobilization of breast cancer care in our community, always showing great compassion and concern for the people she tirelessly works to help. It has been so important that she has provided connections, which have improved communication between otherwise separated groups in the medical community to achieve a common goal."
In 2004, in order to focus entirely on Connecticut breast cancer research, Joyce volunteered to lead the Connecticut Breast Health Initiative as president of the nonprofit. Since then, she has helped lead the effort to raise more than $4 million for breast cancer research. Her vision for Connecticut to be a leader in research for a cure to the disease has been steadfast. Her events and efforts involve music, art, runs, auctions, and more to reach people in every corner of the state with life-saving information. As an advocate for women's health, Joyce continually strives to be a role model for girls and young women, especially her granddaughters.
Joyce's community leadership accomplishments, along with her dedication to helping others, epitomizes the mission of Saint Mary's College. The Alumnae Association is pleased to present the 2021 Alumna Achievement Award to Joyce Garvey Bray, Class of 1969.