Student Profiles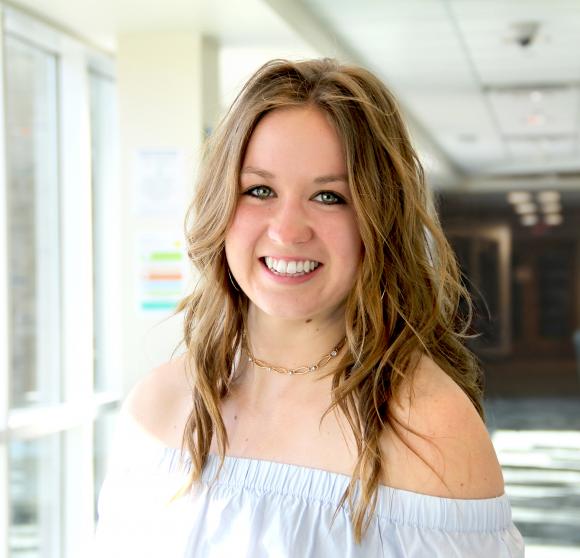 Kristie LeBeau
Minor(s):
Gender and Women's Studies
"I always tell people I wouldn't trade Saint Mary's for the world."
Kristie LeBeau '18 had no intention of becoming a Belle. It took a message from an influential source to convince Kristie to give Saint Mary's a second chance.
"I vividly remember crying to my mom one night that I just wanted to make a difference in this world, but I didn't know which place would help me do that. The next day, I got a call from my mom saying God sent me something to help make my decision. My parents received a letter in the mail from Saint Mary's, and the first line was 'Help your daughter make a difference in this world.' I came on another visit after that, fell in love, and now I'm here!"
Cultivating her interests  
As many Saint Mary's students can attest, the support of faculty often leads students to decide on an area of study to pursue.
"I came in as a sociology major and still wasn't sure I wanted to do it, but then I took a class with Professor Wang, who was my advisor, and absolutely fell in love with this stuff. Where I'm from, there's not a lot of diversity. I realized there were all these things I was totally unaware of and decided sociology was the best fit for me."
Sprouting change at home
Kristie plans to leave her mark on the world by working to reform policy surrounding the education system. Coming from a family of teachers has really influenced her decision to pursue education research. Her father in particular has opened Kristie's eyes to the ways in which she can spark change.
She gets the opportunity to begin her journey doing just that in her own community through a summer research opportunity.
"I just received the SISTAR Grant to do research this summer with Professor Wang. We are studying the perspectives of teachers in rural communities. I get to live at home because we're studying the four schools in my county."
Growing more and more every day
Kristie is thankful for her decision to come to Saint Mary's. Her initial disinterest has since developed into a connection that is hard to put into words.
"There's something special that happens when you come here. The connection you have to the school is unexplainable.
"I always tell people I wouldn't trade Saint Mary's for the world. I wouldn't be the same person if I had not come here. Especially as a sociology major, Saint Mary's opened my eyes to so many things I was never exposed to. The people I've met and connections I've made since being here are a huge part of that."
Written by Emerald Blankenship '17, media relations intern and business major with a concentration in marketing.