Student Profiles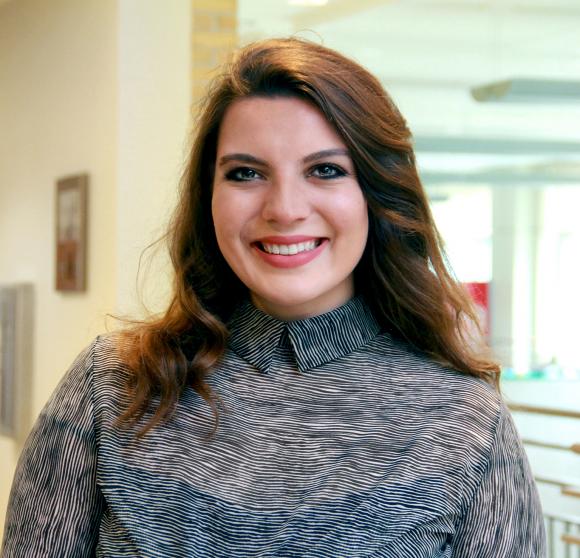 Abbie Spica '18
Major(s):
Humanistic Studies
Political Science
"Saint Mary's women learn to find their own voices."
Saint Mary's was the perfect choice for Abbie Spica '18. She wanted an all women's campus that focused on empowering women leaders. The professors knowing her by name came a few months in and she knew she had found the place for her.
"Saint Mary's women learn to find their own voices."
Discovering her path
Abbie began as an intended nursing major, but after taking a humanistic studies course, Lives and Time, she switched paths. She also added a political science major.
"My humanistic studies and political science majors complement each other really well. History is political."
She knows her education will benefit her in whatever she decides to do because of the critical thinking skills she's developed and she's reaped the benefits of small classes.
"Discussion-based learning is absolutely needed and the understanding that we need to have facts, truth, and knowledge."
Embracing opportunities to serve others
One of the reasons Abbie believes she has grown so much at Saint Mary's in the service-based learning. Both in the classroom and opportunities she's found around and off campus. She's serves as a Belles Against Violence Office (BAVO) student advisory committee member and a coach for a local organization, Girls on the Run.
"At Saint Mary's, there's an expectation that students will be active members of the South Bend community. It's a mutually beneficial relationship for South Bend, the College, and students."