Helen Kovach
Student Profiles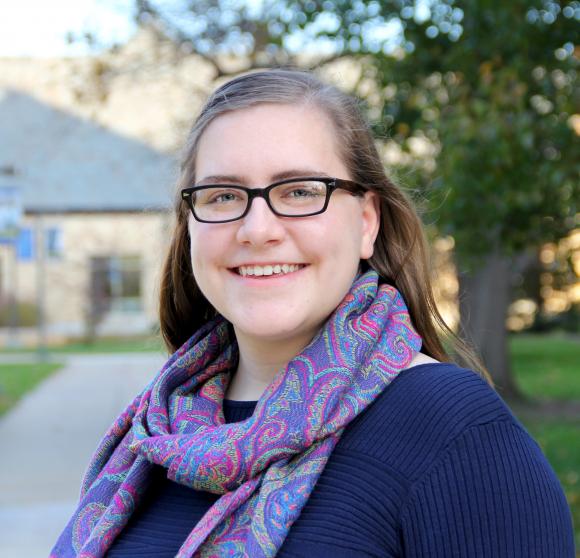 Helen Kovach
Major(s):
Global Studies - Intercultural Studies*
"I LOVE TO TRAVEL AND SEE THE WORLD. SAINT MARY'S HAS GIVEN ME THOSE OPPORTUNTIES." 
Helen Kovach was drawn to Saint Mary's for the all women's Catholic education. Paired with the study abroad options that would allow her to spend a year in France, she eagerly became a member of the class of 2017.
She had taken French in high school and was passionate about continuing her language skills. Helen's decision to major in French and global studies meant that she could spend an entire year abroad.
Learning more than a language
A native of the Midwest, when Helen lived in Angers, France her sophomore year she had the opportunity to travel to 15 different countries.
"I'm partial to England. I loved London. But I also got to travel to Kuwait to see my sister who was teaching English there."
The opportunities to travel and learn abroad have been critical to Helen's education.
"Being in a different culture, taking all my classes in French, was a very formative experience. After I gave a 15-minute presentation in French, I felt like I could do anything. It was definitely a confidence booster."
Leading a life of travel and service
After graduation, Helen hopes to do a year of service. She currently serves as a Ministry Assistant in Le Mans Hall. She discovered her passion for youth ministry when she got involved with campus ministry in Angers at Catholic University of the West.
Since going abroad Helen feels an improved sense of self and community. Her ability to speak French gave her a window into another culture and experience.
"Eventually I'd like to go back to France. I love to travel and see the world. Saint Mary's has given me those opportunities."