Jenna Lewanski
Alumnae Profiles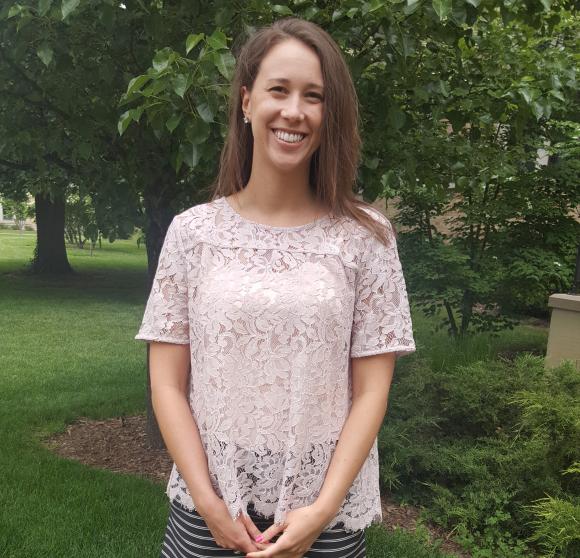 Jenna Lewanski
Minor(s):
Public Relations/Advertising
Sociology
"There is no place like Saint Mary's and I am thankful for it every single day."
Jenna Lewanski '11 works as a Human Resource Analyst for EDF & Man in Salt Lake City, Utah. A communication studies major at Saint Mary's, Jenna said she uses her degree every day.
"I communicate with so many people on a daily basis and each one is a different audience. Whether it's sending out benefit communications to employees, talking with vendors or other team members, communication and writing skills are such a big part of my job."
Empowering a Spirit to Succeed
Saint Mary's challenged Jenna. She wrote many papers in her first year at Saint Mary's as part of the writing proficiency program.
"I never was able to articulate my thoughts on paper or in person, but the curriculum really pushes you. After that first year, I knew I was graduating with a great education and that gave me confidence going into interviews.
Jenna gained confidence in the classroom, but discovered the confidence deep within herself.
"Anytime someone asks me where I went to school, I am so proud to say that I went to Saint Mary's. I am confident in the education I received, and I know that is why I've been so successful in my career. The community encourages you to be the best version of yourself at all times."
Cultivating a Lasting Legacy
One of the best things about Saint Mary's is the sisterhood, Jenna says. "The ring, the avenue, the lifelong friendships. There is no place like Saint Mary's and I am thankful for it every single day."