Student Profiles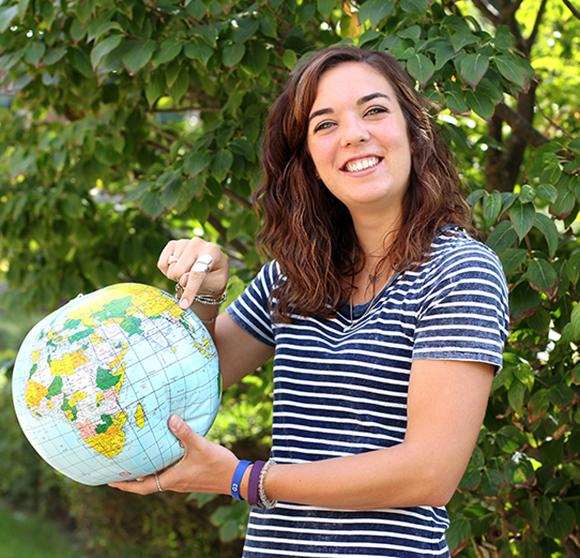 Kaity Venters
Major(s):
Global Studies - Global Business Administration*
"IN GLOBAL STUDIES, THE PROFESSORS TEACH YOU WHAT IT MEANS TO BE A GLOBAL CITIZEN, RATHER THAN AN AMERICAN ONLY."
Kaity Venters knew she wanted three things when she was looking at colleges: to study abroad, to study Mandarin, and to study business. On her visit to Saint Mary's, she met with an advisor who told her she could combine all three of her passions in the global studies major. She was sold, and joined the tennis team, to boot.
Saying yes to all adventures
She studied in Shanghai, China the fall of her junior year. There she took classes in international business and Mandarin intensively while immersed in the culture. She said she started to pick up some of the Chinese cultural norms and that's when she realized how studying abroad which change her perspective.
"I traveled the whole country and I definitely have a great appreciation for China and what it means to assimilate into a culture. I said yes to everything while I was there."
Developing a global perspective
"In global studies, the professors teach you what it's like to be a global citizen, rather than an American only." Going abroad helped Kaity to see the world in a different way, and complemented her internship with ACCO Brands, a company that manufactures in China.
Interning for ACCO Brands, located north of Chicago, taught her what it's like to work for an international company and that turned into part of her senior comprehensive project, a case study where she's analyzing and developing a strategic marketing plan for the company.
"At Saint Mary's, I've gotten to do it all. My experience here makes me confident that I can fulfill my dream of working in international business and seeing more of the world."