Lauren Zurawski
Student Profiles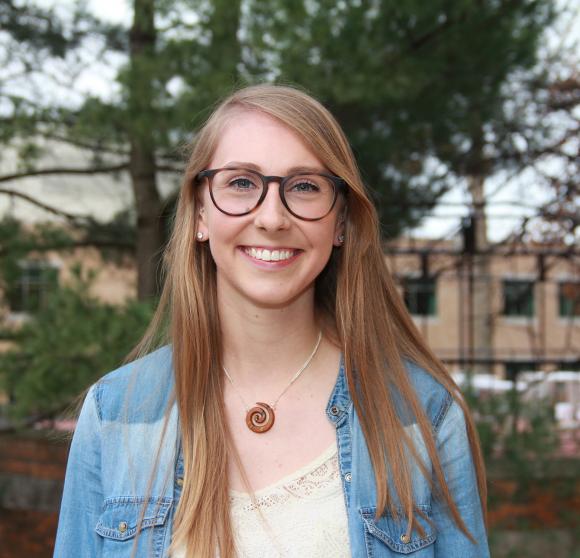 "I LEARNED A LOT ABOUT MYSELF IN A TOTALLY DIFFERENT CULTURE." 
Lauren Zurawski has always dreamed of working for the FBI. For this reason, she chose to study psychology at Saint Mary's. After all, good investigators need to be able to understand how the human mind works!
Making the journey to learn
When she came to Saint Mary's, Lauren knew she wanted to study abroad. She had taken French in high school and decided to spend the fall semester of her sophomore year in Angers, France.
"When I came back I noticed I had become a harder worker and more confident. When you're in another country where you don't speak the language fluently and you have to do everything for yourself, you become more independent.
She was able to complete most of her French major while abroad, but she learned more than language skills during her semester abroad.
"I learned a lot about myself in a totally different culture. I developed a sense of autonomy."
Dreams becoming her reality
Lauren has worked with Catherine Pittman, associate professor of psychology, as a student intern and developed a chapter on anxiety for a local psychologist's patient manual.
"I was doing a lot of research on anxiety and combined that into a usable product."
Lauren has a passion for studying and understanding mental illness, which is part of why she's interested in going to graduate school to earn her master's degree in forensic psychology.
Although French and psychology may seem like an odd combination of majors, Lauren's language skills will be beneficial in her desired field.