Student Profiles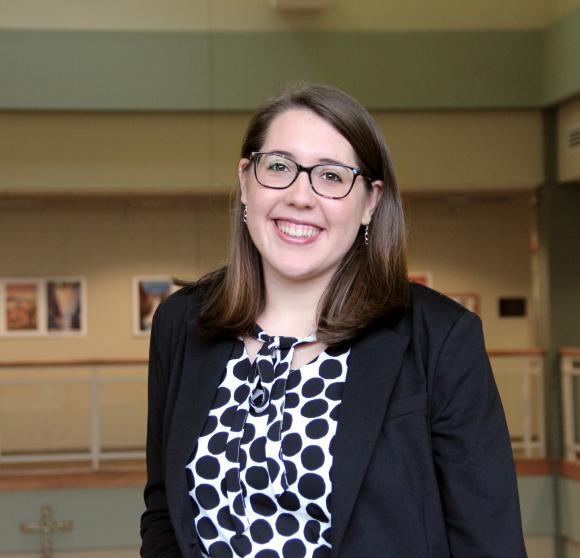 Lauren Zyber
Major(s):
English Literature
English Writing
"Every time I came to visit it felt more like home."
Lauren Zyber '17 remembers visiting her sister, now an alumna, at Saint Mary's when she was a student. "Every time I came to visit it felt more like home."
On one visit she sat in on a literature class taught by Professor Ted Billy. After the class, he said to her, "I hope you choose the school that's the best for you."
"I felt like that's so Saint Mary's. Here, everyone wants what's best for you," Lauren said.
Choosing her own path
Another reason Lauren chose Saint Mary's was the English Literature and English Writing majors. She liked that they were separate and she could do both.
"In the English department, faculty emphasizes empathy, critical thinking, and analysis in writing."
Lauren values that about her Saint Mary's education.
"I really became passionate about my writing and because of the small class sizes I got individual attention that improved my work."
Writing for the future
Lauren has an internship at Ave Maria Press in town and also serves as the editor for Chimes, the campus literary magazine, and The Avenue, the nonfiction journal. She uses her musical talent as the co-director of Bellacappella and is a tutor in the Writing Center.
She is still figuring out what life after college will look like, but Lauren is confident she's gained the skills to make her dreams of being a writer a reality.
"The best writers are the best readers. Majoring in both writing and literature allowed me to become more aware of the world around me."