Madi Powell
Alumnae Profiles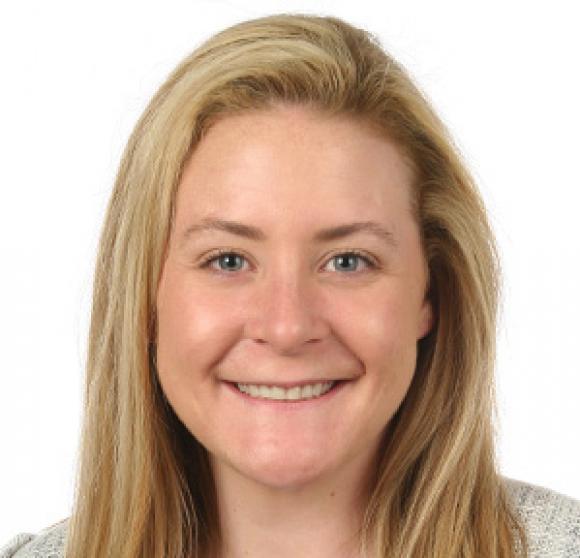 Madi Powell
Major(s):
Chemistry
Engineering (Dual Degree)**
"The best way for me to be an alumna at Saint Mary's is by giving back."
Madeleine (Madi) Powell '12 found herself at home in the chemistry department during her four years at Saint Mary's. As a graduate of the Dual Degree Engineering program, she studied chemistry at Saint Mary's and chemical engineering at Notre Dame ('13). Her career path has since led her through a technical engineering rotational program, and most recently to the role of Master Scheduler at GE Aviation.
Recognizing the Saint Mary's Difference
Since graduating Madi sees the value in the way Belles are taught in the sciences and across disciplines.
"I think at Saint Mary's, specifically, we're a very unique blend of being able to do math and then also, because of our liberal arts background, to explain how and why. We not only understand scientific theory and technical process, but we are much better compared to other students outside a liberal arts education at being able to explain 'why'."
Madi feels strongly about how her Saint Mary's education makes her stand out in her career. The emphasis on writing skills, especially in the STEM majors, makes all the difference.
"I've been commented on in a number of professional settings, "Wow, Madi! You're really articulate in explaining this math problem or this science idea." I credit that specifically to how much writing we do as STEM students at Saint Mary's. When you have a technical degree from a liberal arts school like Saint Mary's, you look different in industry, you act different in industry, and people notice."
A Gift that Keeps On Giving
In January, Madi was asked to return to campus to present at the STEM Professional Development Workshop for Saint Mary's students in STEM majors. Accepting the invitation was automatic for the passionate Belle.
"The best way for me to be an alumna at Saint Mary's is by giving back, not only to the school but then directly to the department that impacted my life the most. When I was a student, I had alumnae come back and do me these same favors. It would only feel right to me if I continue doing that and paying it forward so that subsequent classes would then learn that that's what we do at Saint Mary's."
Like many of her fellow alumnae, Madi fondly remembers being a student, and now takes her role in the Saint Mary's community to heart.
"We help you accomplish all the things you want to do here with the expectation that you come back and help the next class accomplish those same things."
Written by Emerald Blankenship '17, media relations intern and business major with a concentration in marketing.