Student Profiles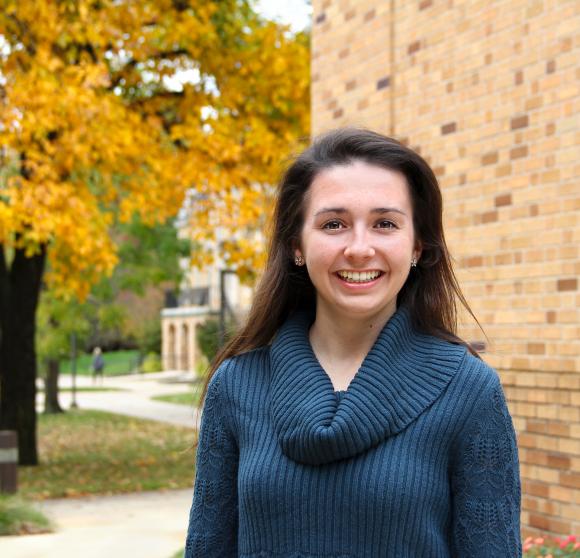 "MY PROFESSORS HAVE MADE THE LAB AND CLASSROOM PLACES WHERE IT'S OKAY TO MAKE A MISTAKE AND LEARN FROM IT."
Megan Doherty grew up coming to Saint Mary's with her mom, class of 1991. It wasn't until she was in a classroom though, that she knew Saint Mary's was the right place for her, too.
"When I came to visit and shadowed a student, I felt at home in the classroom. I knew for sure that this was the place for me."
Growing in a comfortable enviroment
In her general chemistry course as a student, Megan really felt supported by the professor and other chemistry faculty. "My professors have made the lab and classroom places where it's okay to make a mistake and learn from it."
After that course, she decided she would major in chemistry and minor in secondary education to be a high school chemistry teacher. "I really like that at Saint Mary's my degree is in the content area. It allows me to go in depth with the chemistry and be a better teacher."
Just as her professors fostered a comfortable learning environment, Megan is inspired to make her students feel comfortable in her class where they can learn and grow.
Making a difference in a classroom of her own
A native of the Cleveland area, Megan hopes to land a job back home after graduation. Eventually, she will pursue a master's in chemistry so that she can teach honors courses for dual credit.
Megan has observed and taught in classrooms since her sophomore year and feels prepared to lead a classroom of her own.
"The amount of time I've spent in the classroom and the support I've received in local schools has allowed me to get so much out of the experience."