Maggie Carswell
Student Profiles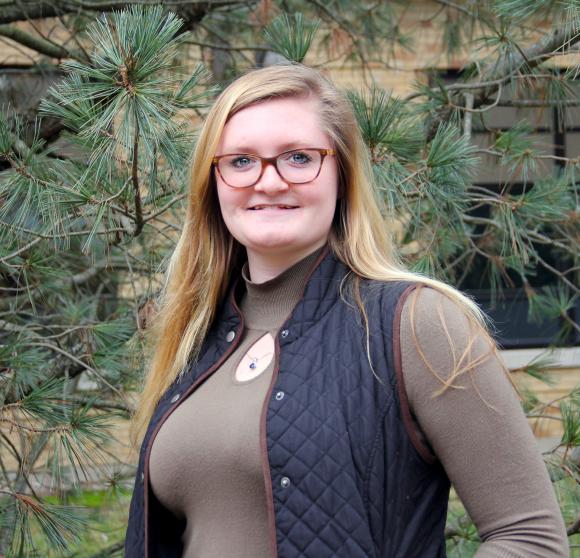 "EVERYONE HAS SUCH A DEEP SENSE OF PRIDE IN THIS COMMUNITY."
Maggie Carswell '17 was introduced to Saint Mary's by her mother, an alumna.
"When we visited there was something about the campus that was captivating; there's energy here."
Drawn to the exceptional nursing program, Maggie, a native of Delmar, NY committed to Saint Mary's after she received her acceptance letter and a personalized video.
Understanding healing as a holistic approach
Maggie felt her vocation to be a nurse when her twin sister Megan was hospitalized for a spinal tumor.
"I think it affected me more than her, but I knew then that I wanted to be a nurse and pay-it-forward."
One of her favorite things about nursing is that the simplest things make the biggest difference. Her faith also inspires her to care for her patients and Catholic Social Teaching informs her approach.
"I always ask 'How can I care for you?' as a way of trying to understand their needs and looking at the whole person."
Hearing a call to leadership
A student member of the Board of Trustees, the College's governing body, and a student director in the Office of Civic and Social Engagement (OCSE), Maggie loves being part of the Saint Mary's community.
"Everyone has such a deep sense of pride in this community."
Maggie is discerning graduate school for nursing and a calling to leadership. She credits her success to her twin, who is also a nursing major, and the faculty.
"Megan and I studied together all the time and I attribute my success to her. The faculty are also always willing to help and they're full of resources."