Maranda Pennington
Student Profiles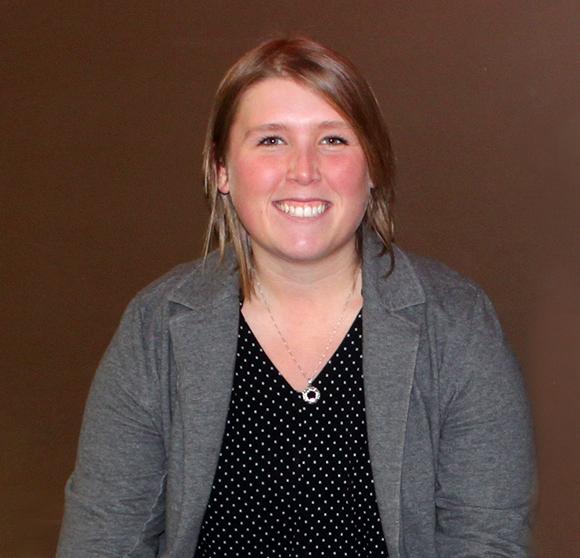 "Saint Mary's is an extremely empowering place to be."
When Maranda Pennington began her college search she wanted a school with a strong nursing program that developed the mind and the heart. Who better to help her find it than one of Maranda's teachers, Saint Mary's Alumna Jennifer Luce '96?
Being a Role Model
Jennifer recognized Maranda as the kind of passionate, sensitive, intelligent young woman who pours her heart into everything she does. She knew Maranda needed a college where these qualities could be nurtured and she would be pushed to excel. And Maranda saw in her teacher a passion for Saint Mary's College as well as the qualities she aspired to.
"I was able to see the impact that Jennifer's Saint Mary's education had on her character as well as her competence as an educator. I knew I wanted to attend a school that fostered the development of my character as well as prepared me to be the best nurse I could possibly be."
Unlimited Experiences
A first generation college student, Maranda is grateful to have Jennifer's guidance. Maranda has found a balance between the rigorous academics of the nursing major, and the social and service opportunities on campus. She is active in Intersect, Straight and Gay Alliance (SAGA), and Student Nurses Association. She's fundraising co-executive for Saint Mary's Dance Marathon, helping coordinate the yearlong fundraising activities, like the 5k race and Give Back Nights. 
"The high expectations Jennifer has always had for me really encouraged me to believe in myself and my capabilities."
Bonds of Sisterhood
What began years ago as a student-teacher relationship evolved into a real friendship, and now the two enjoy the tighter bond of Saint Mary's sisterhood. Only two years into her Saint Mary's experience, Jennifer can already see how Maranda is evolving.
"I can already see so many changes in her that demonstrate the independent young woman she is becoming."