Student Profiles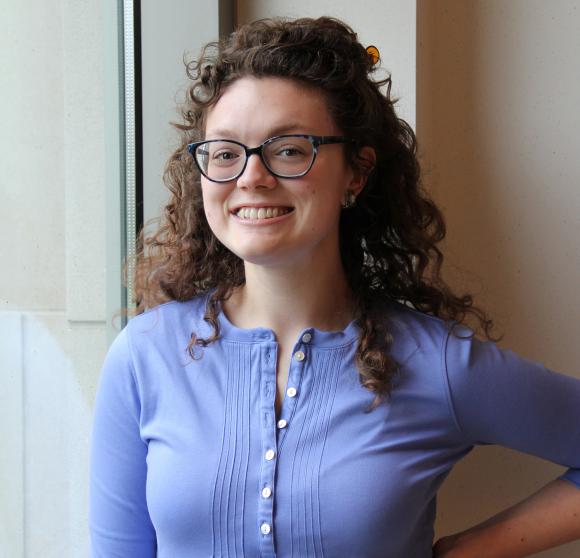 Mikhala Kaseweter
Major(s):
Sociology
Student-Designed major
"I want to understand the human side of ecology to make sustainable change."
Mikhala Kaseweter '17 grew up in northern Indiana, but pictured herself moving far away from home. Instead, as a passionate activist, she chose to attend nearby Saint Mary's. "If I want to change the culture I have to be willing to be here."
When she came to Saint Mary's, she knew she wanted to study the environment but not from a purely ecological standpoint. So she designed her own her major in environmental studies, which is normally a minor at the College. Her courses of study include those across the disciplines, from Political Science to English Literature.
"It's important to approach the environment from interdisciplinary study because it allows me to understand our species and how we shape the environment and how it shapes us."
Embracing different perspectives
Just as Saint Mary's promotes the education of the whole student, Mikhala's study seeks to understand the many reasons and ways we are interconnected to our environment. She paired environmental studies with sociology because in order to change the environment, she says, we have to understand the people.
The language we use about nonhumans and the earth shapes our interaction with it. She took Professor Aaron Moe's English Literature course on Eco-poetics and found the way that non-human animals and the environment has it's own poetry.
"I want to understand the human side of ecology to make sustainable change."
Leading the change
Mikhala is working on a campus-wide initiative to embrace composting. She's not sure what the future holds for her with a variety of option from graduate school in artic studies to nonprofit work, Mikhala wants to work with people on bettering the environment