Steph Smiy Miller
Alumnae Profiles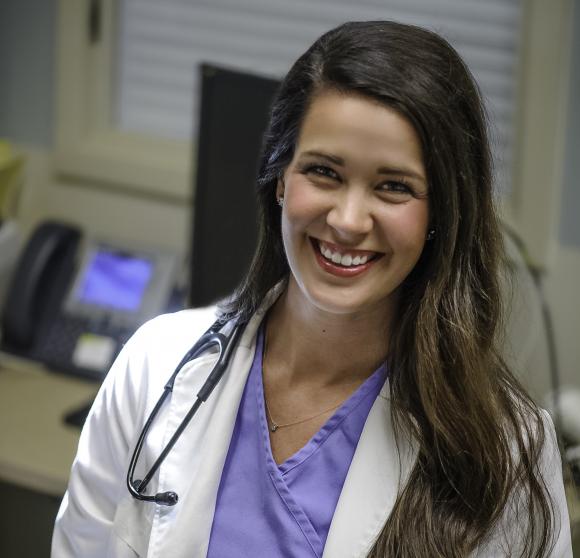 "If you are looking for a school that is equal parts academics, faith, and sisterhood, then Saint Mary's is the school for you."
Steph Smiy Miller '11 is confident her decision to attend Saint Mary's more than nine years ago has shaped the person she is today. Recently she earned her master's degree in Physician Assistant Studies from University of Kentucky and credits the skills and knowledge she learned at Saint Mary's to her success.
Living a Balanced Life
Life after Saint Mary's has been anything but a walk in the park for Steph, but she said her four years here taught her all about balance.
"My time at Saint Mary's taught me how to handle a rigorous academic course load, extracurricular activities and personal life with grace and ease. I became accustomed to a challenging schedule from the start of my freshman year. In addition, my sense of community and faith were forever deepened. These are all values that I hold in the highest regard as an alumna."
Preparing for Graduate School and Beyond
Steph was more than ready to enter Physican's Assistant school after her education at Saint Mary's from the challenging courses to interpersonal connections, Steph learned how to market herself in the workforce.
"I have been told more times than I can count how impressed potential schools and employers have been with the interpersonal skills I gained at Saint Mary's."
Five years out and she wishes for more days on campus and hopes other young women will make the decision she did to attend Saint Mary's.
"If you are looking for a school that is equal parts academics, faith, and sisterhood, then Saint Mary's is the school for you."