Student Profiles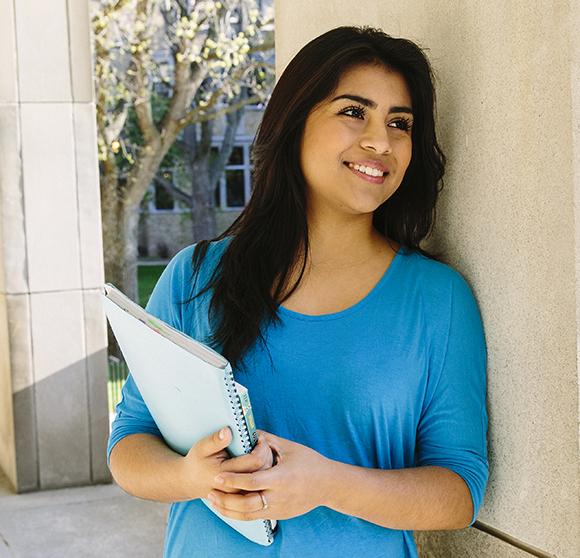 "Saint Mary's always encourages us to think outside-the-box."
Saint Mary's promotes a life of social responsibility and compassion – two qualities Stephanie Aguilera has taken to heart. The senior social work major has made it her mission to alleviate suffering, and recently put her skills to test in the local community.
From classroom to community
It's one thing to test your mettle in a simulated situation in the classroom, but quite another in real life. At the invitation of the Community Foundation of St. Joseph County, Stephanie and fellow Saint Mary's College social work and gerontology students participated in a Music & Memory project with residents at Healthwin, a specialized care facility in South Bend. Music & Memory, a New York-based non-profit organization, provides those with neurocognitive disorders an opportunity to reconnect with the world through music-triggered memories.
Stephanie was paired with Timothy, age 63.  She contacted his family to learn what music holds special meaning for Timothy, and thus could potentially trigger a memory. She then created his personalized media library.
"I really wanted to create a meaningful experience for him, something that would bring back happy memories."
Innovation to improve lives
Stephanie found it personally rewarding to see Timothy's positive response – and also found professional inspiration in the experience. She credits being involved with programs such as Music & Memory with helping her to become more innovative as a social worker.
"Saint Mary's always encourages us to think outside-the-box, and being able to apply that to improving someone's quality of life has been a really powerful experience for me."