Fashion Camp
Fashion Camp Postponed to 2021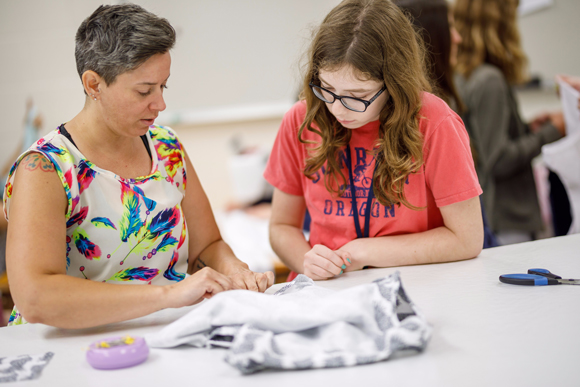 Fashion campers will master the basic principles of fashion design and construction. Each camper will explore figure drawing and fabric rendering skills, while learning beading, ruffling, or embroidery. Professional instructors collaborate with and challenge our campers to find their voice and style in every creation. Fashion campers create their own article of clothing, which they present to family and friends in our summer camp fashion show, Friday afternoon!
Overnight camp is a great opportunity for young women to experience what it's like to be on a college campus, under the protection of highly trained instructors and staff. With a summer camp field trip and special events in the evenings, your camper is sure to have a blast!
Camp Update
Unfortunately, due to COVID-19 our Fashion Camp has been cancelled. While this was not an easy decision for us to make, we make this decision to support the safety and wellness of our campers, staff members, and the Saint Mary's Community.