Fashion Camp
Design — Draw — Sew!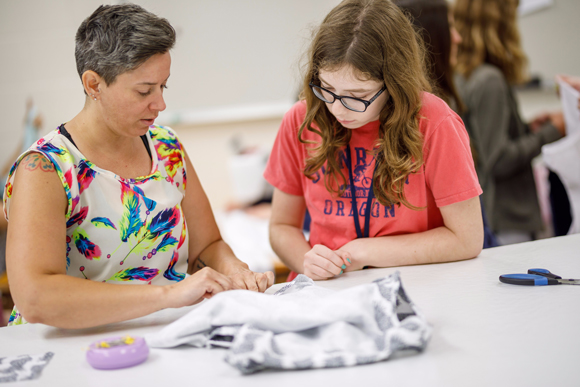 At Fashion Camp, campers learn the basic principles behind fashion design and construction. Each student develops figure drawing and fabric rendering skills and learns to manipulate elements of design to create an aesthetically pleasing garment.
In the costume shop campers master a specific decorating technique, such as beading, ruffling, or embroidery and acquire hand and machine sewing skills. At week's end, they present their designs in a fashion show for family and friends.
Field trips may include visits to The History Museum in South Bend to view the historic costume collection, or to a local boutique to meet with the owner for a Q&A session.
Registration Coming Soon!
Dates: July 12–17
Ages: Girls entering grades 8–12
Deadline: June 7
Camp Cost: $615