Retreats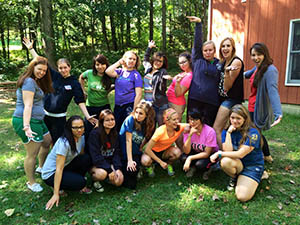 Campus Ministry offers several retreats throughout the academic year. These retreats are open to all interested students.
The First Year Retreat
This popular retreat takes students away from campus and offers them time to forge new friendships, to share transition stories, to pray together and to begin to embrace their new life at Saint Mary's College as a woman of faith.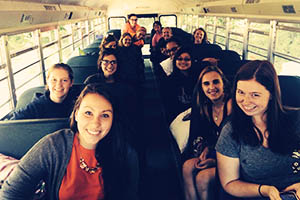 "I had never made a retreat before. I really didn't know what to expect. I took a deep breath as I boarded the bus to leave. Be open I kept telling myself. It was the greatest experience!"
The Busy Person's Retreat
This retreat is offered three times during the year: Fall, Advent and Lent. The retreat offers a way for busy students to find time for prayer, scripture reflection and individual conversation with a spiritual guide or mentor.
The Senior Retreat
Members of the Senior Class are invited to take time for retreat to reflect on their experience of Saint Mary's, on they ways they've grown in faith, maturity and knowledge. A Saint Mary's alumna and a sister of the Holy Cross each speak of the faith journey of their own lives and invite conversation and reflection with the students.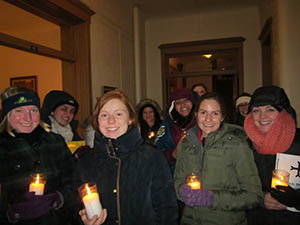 The Saint Mary's Encounter Retreat

The Saint Mary's College Encounter offers students the opportunity to meet Christ in one another and to reflect on the ways he is inviting them to deeper life by responding to the needs of community. This off-campus retreat is led by a team of students and staff.
Contact person: Regina C. Wilson
Assistant Director of Campus Ministry
164 Regina Hall
rwilson@saintmarys.edu
(574) 284-5382