"As the Taliban returns to power in Afghanistan, we watch, often helplessly, the erosion of educational gains made by Afghan women. Their plight is a devastating reminder that women are actually critical to advancing education across generations: the children of educated women are more likely to be educated themselves--and more likely to contribute to peaceful and flourishing societies.  Saint Mary's College has a long tradition of educating women. The Sisters of the Holy Cross, who founded this College, made a commitment to access in education.  Our own ongoing mission requires us to stand in solidarity with Afghan women and to offer help in whatever ways we can.  We invite you to use this website to educate yourself about the growing crisis in Afghanistan, especially as it pertains to women and their human rights."
 
Katie Conboy, Ph.D.
President
---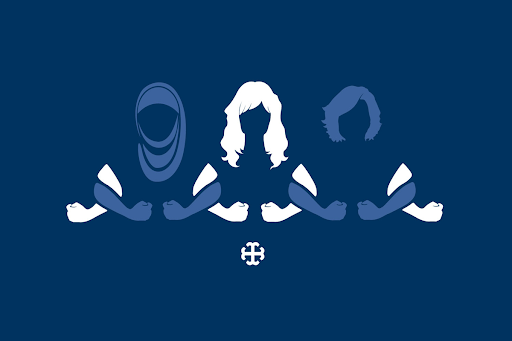 ---
Education Meets Action 
Learn from Feminist Scholars of Islam and Muslim Feminists
---
Read More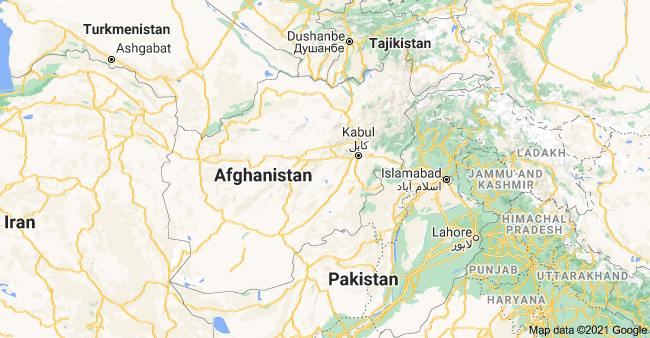 General Information about Afghanistan
Afghan-American Coalition "Ways to Help"
Brown University's Cost of War Initiative
Resources for Understanding and Challenging Islamophobia
Jennifer Fluri Discusses the Gender Politics of the US Withdrawal from Afghanistan with Sandra McEvoy
---
Learn from Feminist Scholars of Islam and Muslim Feminists
---
Take Action, Get Involved
Local Organizations
Indiana Refugee Health Program
State Refugee Coordinator: Matthew Schomburg (855) 673-0193
State Refugee Health Coordinator: Alicia Earnest (317) 234-2752
Office of Global Michigan-Refugee Services
State Refugee Coordinator: Ben Cabanaw (517) 512-5668
State Refuge Health Coordinator: Helen McGuirk (517) 256-4250
United Religious Community of St. Joseph County
International Organizations
International Federation of the Red Cross and Red Crescent 
Afghan-American Women's Collective
---
Lectures and Events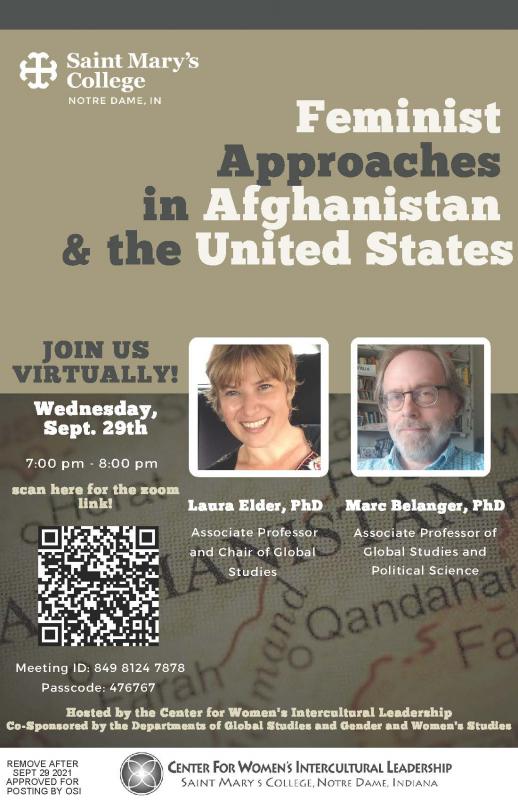 ---
In Solidarity
The Center for Women's Intercultural Leadership (CWIL), the Department of Gender & Women's Studies, and the Department of Global Studies join with the National Women's Studies Association (NWSA) to "express our solidarity with Afghan women's rights and feminist activists and scholars, and human rights activists, many of whom are currently being targeted by the Taliban." To read the full NWSA statement, click here.