Dollars and Sense
Dollars and Sense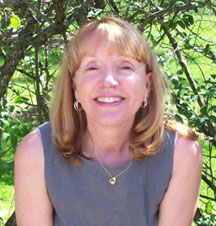 The number six seems harmless enough, but it sends shivers down the spine of Susan Vance, professor of business administration and economics at Saint Mary's College.
Why?
It's the number of credit cards the average American college student owns, with about $3,500 charged to those accounts—money to be repaid in addition to often-large student loans.
"Helping students become financially savvy is a mission for me," says Vance, who is both a CPA and an attorney. "College is the best time for women to learn about good spending, saving, and investing practices. At this point in their lives, they have the time to learn and are just beginning to form habits that could last forever."
About seven years ago, Vance became concerned that the Business Department's personal finance class was populated almost exclusively by students considering financial planning as a career. "What about the art major? The education major? Who's thinking about their financial education?" Vance wondered. "I realized that no one was, so I decided to put together a Financial Literacy course, with a focus on the non-business majors—although business majors can take it."
Vance adds, "I want these young women to know how to make smart decisions. They should know how to navigate the employee benefit package that human resources gives them at their first job, and understand things like how to select the best 401(k) option. I want them to know that if they begin contributing to their retirement at age 21, they could have as much as $1 million more at age 65 than if they begin saving for retirement at age 31. It's hard for students to understand until they see the numbers."
Ultimately, Vance says there are two requirements for people to do well financially: You need the knowledge, and you need the will to do what it takes. "I can't control the second part, but I can have some impact on the first. That's an important part of my life's work."