Student Profiles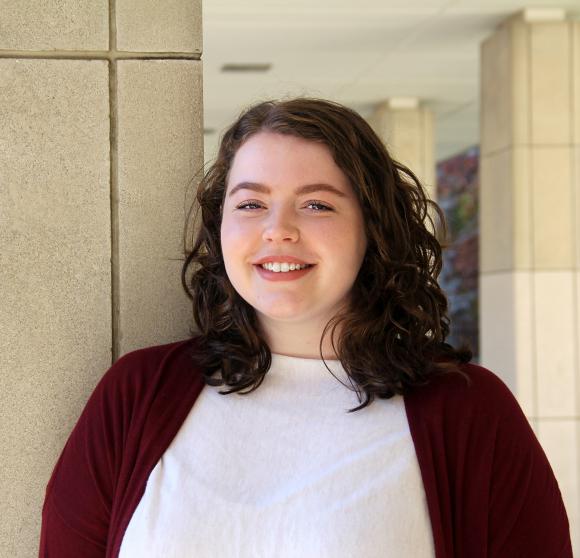 "THE PROCESS OF WORKING WITH OTHER STUDENTS AND PRESENTING OUR RESEARCH WAS CONFIDENCE BOOSTING."
Ali Tipton's education at Saint Mary's, just a few miles from her home, has given her opportunities she's never dreamed of. A commuter student from Mishawaka, Ali chose Saint Mary's in the final decision days for the generous scholarship and proximity to home.
Ali comes from a "science family," she says. Her dad is an engineer and her mom is a science teacher. With guidance from her first year advisor, Ali dove into her liberal arts education and she fell in love with history and philosophy.
Inspiring the future through research
In her history course Ali wrote a research paper on Pocahontas and Native American women. When history professor Jamie Wagman suggested she and some other students collaborate on a project and present at a conference, the Seneca Falls Dialogue conference in New York, Ali was excited and intrigued by the world of academia.
"I didn't even know it was an opportunity to present at conferences."
Ali worked with Adrienne Whisman '17 and Katlynn Dee '17 on a project titled, "Constructing Sexuality & Fetishizing Women in American History: Debunking Myths in Popular Culture from Pocahontas to First Wave Reformers."
"The process of working with other students and presenting our research was confidence boosting. To be able to collaborate and synthesize our research into one cohesive project was inspiring."
Pursuing a passion for the past
One day, Ali hopes to inspire students like her professors at Saint Mary's have inspired her. As a junior, she's unsure what life after graduation will be like, though she's interested in the graduate program at Notre Dame in Peace Studies. She's also considered the Ph.D. route.
"Who knows, maybe one day I'll come back and be a professor here! That'd be something I'd like to do."