Graduate School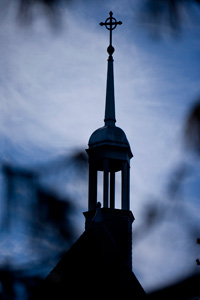 Saint Mary's rigorous academics are just the preparation you'll need to succeed in the nation's top graduate programs. As a student here, you'll perform graduate-level work on your senior comprehensive project. Take it from us - this will be just as demanding as anything you'll face in graduate school.
Eighty percent of recent alumnae attending graduate school reported satisfaction with their preparation for graduate study.
Where have Saint Mary's graduates landed?
Graduate schools
American University
Boston College
The Catholic University of America
Duke University
Fordham University
Georgetown University
Indiana University
Johns Hopkins University
London School of Economics
Marymount University
Saint Mary's College
The Ohio State University
Tulane University
University of Chicago
University of Cincinnati
University of Denver
University of Michigan
University of Pennsylvania
University of West Virginia
University of Wisconsin
Vanderbilt University
Washington University in St. Louis
Xavier University
Yale University
Law schools
Duquesne University
Indiana University
Northwestern University
University of Kentucky
Medical schools
Creighton University
Duke University
Georgetown University
Indiana University
Loyola University
St. Louis University
Dental schools
Harvard University
Indiana University
Northwestern University