Psychology Major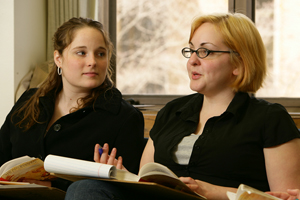 Examine the major perspectives that predominate in psychology today, including the biological, cognitive, developmental, sociocultural, and clinical subfields. 
The Experience
Take advantage of the opportunity to work with faculty on their research, conduct your own independent research projects, and complete supervised field experiences and internships at renowned universities such as Yale and Tulane. The psychology department's nationally recognized chapter of Psi Chi, the International Honor Society in Psychology, invites students to present their research at regional psychology conventions, giving you invaluable experience and a chance to network.
The Requirements
Courses are designed to familiarize you with the major concepts, theoretical perspectives, empirical findings, and historical trends in psychology. In your senior year choose between an extensive review of the literature on a psychological topic, or an empirical research study that you propose and conduct independently. You present you senior comprehensive project to the psychology faculty and your peers.
The Writing
The advanced writing proficiency requirement in psychology is designed to ensure that you develop a high level of skill in writing about subjects pertaining to your psychology major. Demonstrate your competence in various writing skills and proficiency in specific styles of psychological writing with a portfolio of papers submitted in your senior year.
The Results
If you aspire to become a psychologist or are interested in research, your experience prepares you to further your education and earn a master's degree or PhD. Alumnae also have careers in human resources, organizational communication, and other healthcare related fields.