Madeleva Lecturer, Catherine E. Clifford, to speak April 18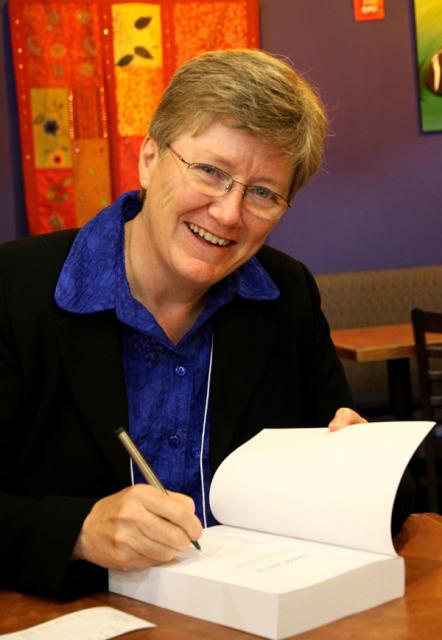 Catherine E. Clifford, 2013 Madeleva LecturerContact:
Gwen O'Brien
Director of Media Relations
Saint Mary's College
(574) 284-4579

April 9, 2013 (Notre Dame, Ind.)—The Saint Mary's College Center for Spirituality is proud to announce that the 28th Annual Madeleva Lecture speaker is Catherine E. Clifford, vice dean and professor of systematic and historical theology and director at the Research Centre on Vatican II and 21st Century Catholicism at Saint Paul University in Ottawa, Ontario. Clifford's lecture is entitled "Decoding Vatican II: Ecclesial Self-identity, Dialogue, and Reform" and will be held at 7:30 p.m. on Thursday, April 18 in Carroll Auditorium of Madeleva Hall. The event is free and open to the public. (Click for a campus map.)

Sister Kathleen Dolphin, PBVM, PhD, director of the Center for Spirituality, is pleased that Clifford accepted the invitation to speak at Saint Mary's College. "Now more than ever the Church needs historical theologians like Catherine Clifford. She brings a wealth of wisdom and professional expertise to the current conversation regarding the legacy of the Second Vatican Council."

Clifford teaches in the areas of ecclesiology and ecumenism. She is the founding director of the Research Centre on Vatican II and 21st Century Catholicism. She is co-author, with Richard Gaillardetz, of "Keys to the Council: Unlocking the Teaching of Vatican II" and co-editor of "Vatican II: Canadian Experiences" (with Gilles Routhier and Michael Attridge). She has written and edited other books and contributed scholarly articles to many reviews, including Theological Studies, the Jurist, Journal of Ecumenical Studies, Science et Esprit, Theoforum, One in Christ.

The Madeleva Lecture Series is named after the legendary Sister Madeleva Wolff, C.S.C., president of Saint Mary's College from 1934 to 1961.

Anyone with questions about the event should contact Kathy Guthrie in the Center for Spirituality at (574) 284-4636.

About Saint Mary's College: Saint Mary's College, Notre Dame, Ind., is a four-year, Catholic, residential, women's liberal arts college offering five bachelor's degrees and more than 30 major areas of study, such as business, nursing, art, chemistry, and social work. The College's single-gender environment has been proven, in study after study, to foster confidence, ethical leadership, and strong academic success. Saint Mary's College ranks among the top 100 "Best National Liberal Arts Colleges" for 2013 published by U.S. News. Founded in 1844 by the Sisters of the Holy Cross, Saint Mary's College's mission is to educate women and prepare them for postgraduate success whether it's a first job, graduate school, or postgraduate service.