Two Acclaimed Comedy Writers Coming to Saint Mary's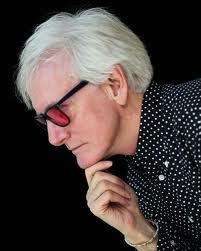 Tom LeopoldContact:
Gwen O'Brien 
Director of Media Relations
Saint Mary's College
Notre Dame, IN 46556
(574) 284-4579
August 27, 2012 (Notre Dame, Ind.)—The Saint Mary's College Department of English and the Shaheen/Duggan Performing Arts Series welcome television comedy writers Tom Leopold and Bill Persky to the College for a public event on Thursday, September 13. Leopold will present his new one-man show, "A Comedy Writer Finds God" at 7:30 p.m. in Little Theatre of Moreau Center for the Arts (campus map). He will share stories of his career and his faith journey, which started with Judaism and took a detour to Catholicism (he was baptized as a Catholic last year). Persky, who wrote the show with Leopold, will introduce him.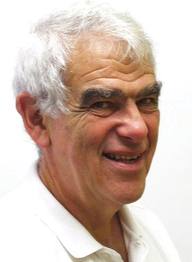 Bill PerskyAdmission to the show is $10 and can be purchased at moreaucenter.com, the Moreau Box Office or by calling (574) 284-4626. Saint Mary's College students, faculty, and staff may receive one complimentary ticket at the Moreau Box Office. Leopold and Persky will hold a book and CD signing following the performance. Leopold will sign his CD "Just the Hits," featuring original songs, some of which he will perform in the show. Persky will sign his book My Life Is a Situation Comedy.
Leopold, famous for the shows like "Seinfeld, "Cheers," and "Will & Grace," and Persky, known for his work on programs like "The Dick Van Dyke Show," "That Girl," and "The Cosby Show," will spend two days at the College. On the evening of Wednesday, September 12 and the afternoon of Thursday, September 13 they will lead private master classes with Saint Mary's English writing, communication studies, and theatre students. This is Perky's second visit to the College. He and his friend author/television writer Adriana Trigiani '81 were on campus in April. They also held writing workshops with students and held a public event together titled "Celebrating the Golden Age of Television Writing." 
"Having Bill Persky and Tom Leopold on the Saint Mary's campus for two golden days of workshops and performances is an opportunity like no other," said Saint Mary's  English professor Max Westler. "Students will get the chance to learn directly from the wisdom and experience of two of the greatest (and funniest) writers in the history of television situation comedy. How can you beat that?" Westler organized this visit and the one with Persky and Trigiani, his former student at Saint Mary's.
Leopold's career began with National Lampoon magazine. He started television sketch comedy writing on "The Chevy Chase Show," followed by "The T.V. Show" where he also performed with Richard Belzer, Christopher Guest, Michael McKean, Martin Mull, Rob Reiner, and Harry Shearer. In addition to "Seinfeld" and "Cheers," Leopold has been a producer, story editor, and writer on a number of top television programs, including "Caroline in the City," "Ellen," "Hope & Faith," and "Will & Grace." Leopold authored two novels, Almost like Being Here and Somebody Sing, the first of which was produced as a stage play in Chicago. In 2008, with Bob Sand, he published a biography of a mythical comedy writing team, Milt & Marty: The Longest Lasting & Least Successful Comedy Writing Duo in Show Biz History.
Persky wrote, produced, and directed some of the best-known American TV shows of the 1960s, 70s, and 80s. Early in his career he wrote for shows like "The Steve Allen Show," "The Andy Williams Show," "The Joey Bishop Show," "Sid Caesar," and "The Julie Andrews Show." From 1975-1982 he created over 22 television pilots, with 16 making it to the air. He helped create situation comedies (sitcoms) that spoke to the times and became part of American popular culture. He is a five-time Emmy Award winning writer, producer, and director for such shows as "The Dick Van Dyke Show," "That Girl," "Kate and Allie," "The Cosby Show," and "Who's The Boss?." Many of the sitcoms broke stereotypes of race and gender. For example, when "That Girl" went on the air in 1966, it was the first time that a single girl living alone who wanted a career had ever been shown on television.
About Saint Mary's College: Saint Mary's College, Notre Dame, Ind., is a four-year, Catholic, women's institution offering five bachelor's degrees and more than 30 major areas of study. Saint Mary's College has six nationally accredited academic programs: social work, art, music, teacher education, chemistry and nursing. Saint Mary's College ranks among the top 100 "Best National Liberal Arts Colleges" for 2012 published by U.S.News and World Report. Founded in 1844, Saint Mary's is a pioneer in the education of women, and is sponsored by the Sisters of the Holy Cross.