Faculty/Staff Affected by Fire in O'Laughlin Briefed on Damage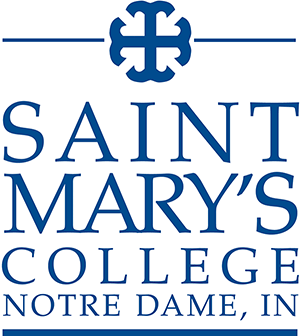 Contact:
Gwen O'Brien
Director of Media Relations
Saint Mary's College
(574) 284-4579
January 30, 2013 (Notre Dame, Ind.)—Saint Mary's College Provost and Senior Vice President of Academic Affairs Patricia Fleming and Director of Facilities Bill Hambling held a meeting this afternoon with faculty and staff affected by the fire that occurred in O'Laughlin Auditorium on Sunday, January 27. Those at the briefing included members of the departments of Art, Music, and Communication Studies, Dance, and Theatre as well as the Office of Special Events, all of which are located in Moreau Center for the Arts. O'Laughlin is located in Moreau.
Hambling said he anticipates the investigation into the cause of the fire to wrap up this week and he expects a report on the cause in a few weeks. Restoration to the affected spaces will begin as soon as investigators are done with their work. While the fire was contained to the red velvet grand drape on stage left, there is extensive water damage to the stage floor and to the space below the stage, which includes two faculty offices and the green room. Classroom space was not damaged.
Hambling emphasized that the fire could have been a lot worse and that everything worked as it should: the sprinkler system went off on the stage, a flame retardant on the curtain fabric helped control the spread of the fire, the fire alarm went off in the Saint Mary's Security Department and at the University of Notre Dame Fire Department simultaneously, security guards located the fire, and fire crews from Notre Dame, South Bend, and Clay Fire Territory responded within minutes.
O'Laughlin Auditorium remains closed. The next event scheduled for the space is Dance Arts 2013: Dance Speaks, February 14-16. It will take place in Little Theatre instead.
Click to read January 28 press release on the fire.  
About Saint Mary's College: Saint Mary's College, Notre Dame, Ind., is a four-year, Catholic, women's institution offering five bachelor's degrees and more than 30 major areas of study. Saint Mary's College has six nationally accredited academic programs: social work, art, music, teacher education, chemistry and nursing. Saint Mary's College ranks among the top 100 "Best National Liberal Arts Colleges" for 2013 published by U.S. News. Founded in 1844, Saint Mary's is a pioneer in the education of women, and is sponsored by the Sisters of the Holy Cross.