Saint Mary's College Welcomes New College Editor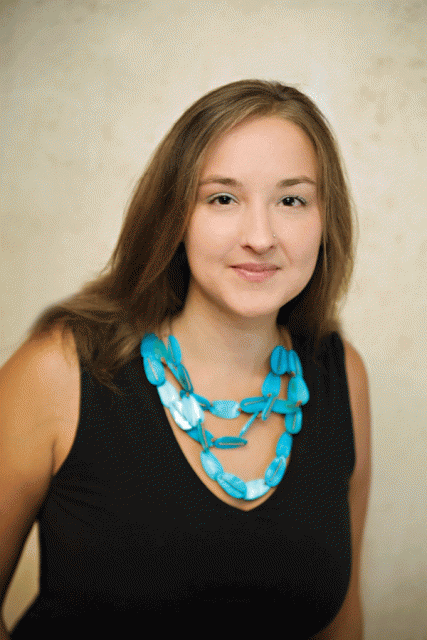 Shannon Brewer Rooney '03Contact:
Gwen O'Brien
Director of Media Relations
Saint Mary's College
(574) 284-4579
December 21, 2012 (Notre Dame, Ind.)—Saint Mary's College is pleased to announce Shannon Brewer Rooney '03 as college editor in the Integrated Marketing Communications department, an office within the College Relations division. She started in her position last month. Among her duties is serving as the editor of Courier, the Saint Mary's College alumnae magazine. The College welcomes Rooney back to Saint Mary's as she served as the college writer in the Saint Mary's marketing department from 2008 to 2010. She also earned her bachelor of arts in English Writing from Saint Mary's.
Rooney is very familiar with the Congregations of the Holy Cross. As an alumna and as a writer she became well informed on the charism of the Sisters of the Holy Cross, which founded Saint Mary's College. She also worked for the Priests of Holy Cross, Indiana Province in the Office of Development and the Holy Cross Mission Center. The Priests of Holy Cross founded the University of Notre Dame.
Rooney has had a successful freelance communications business since 2004. She wrote features for Northern Indiana LAKES Magazine (nilakes.com) from 2004 to 2012 and her articles and poetry have been featured in regional and national publications like National Catholic Reporter, Appleseeds Magazine, New Homeowner Magazine (Findlay, Ohio, and Scranton, Pa.), and Tipton Poetry Journal. She served as the interim college editor at Saint Mary's over the summer before accepting the position full time this fall.
Karen McDonald, assistant vice president of Integrated Marketing Communications, is pleased to have Rooney back on her staff. "Shannon knows Saint Mary's and having been a student, understands the unique educational experience the College offers young women," said McDonald. "In recent history, there has not been an alumna serving as college editor. Shannon brings not only a breadth of experience and talent to this position, she has an underlying belief and commitment to Saint Mary's which translates to a passion for her work."
"I'm delighted to return to Saint Mary's, especially in this position," Rooney said. "As an alumna and former staff writer, the College has been my home away from home since 1999. I look forward to serving the College and to sharing the stories of the very talented and dedicated people who make up its community."  
About Saint Mary's College: Saint Mary's College, Notre Dame, Ind., is a four-year, Catholic, women's institution offering five bachelor's degrees and more than 30 major areas of study. Saint Mary's College has six nationally accredited academic programs: social work, art, music, teacher education, chemistry and nursing. Saint Mary's College ranks among the top 100 "Best National Liberal Arts Colleges" for 2013 published by U.S. News. Founded in 1844, Saint Mary's is a pioneer in the education of women, and is sponsored by the Sisters of the Holy Cross.