Saint Mary's College Courier
Fall 2021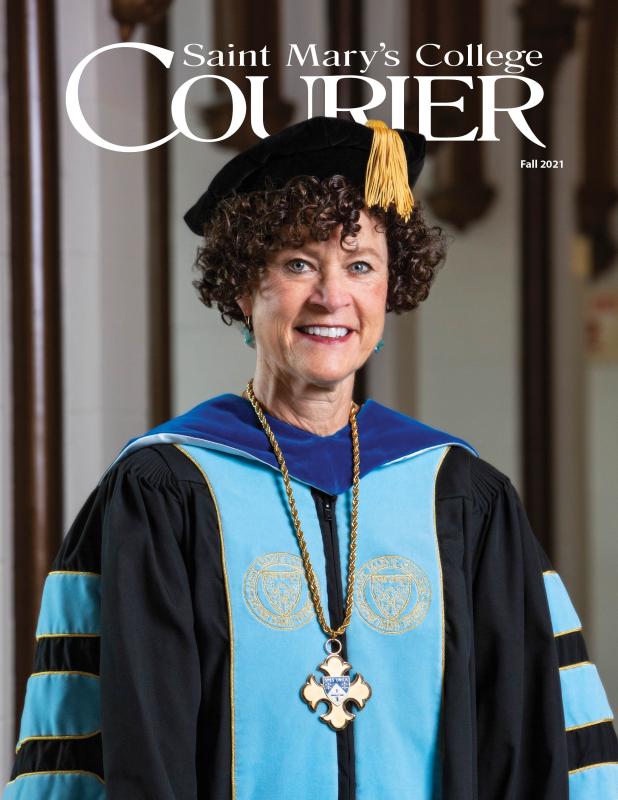 We've officially turned the page to the next chapter at Saint Mary's! 
Campus was brimming with life again for the first time in more than 15 months as we celebrated the installation of Katie Conboy. In this issue, we captured the week-long festivities that were the first in-person gatherings of their size on campus since the start of the pandemic.
Speaking of the pandemic, both increased vaccination rates and breakthrough infections across the US are demanding safety guidelines to change again and again. We sat down with one of our resident experts to learn about handling ongoing anxiety. We hope the Q&A about how the brain works, and suggestions to ease anxiety from psychology professor and author Catherine Pittman make it just a little easier.