Avenue News
Temple Grandin Visits Saint Mary's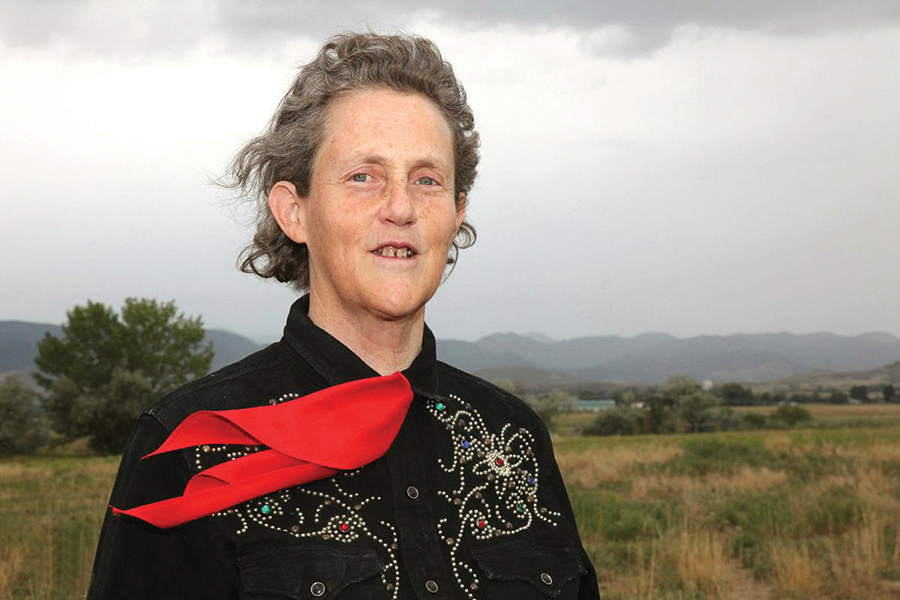 World-renowned professor, animal science expert and best-selling author Temple Grandin visited the College in April to discuss work strategies for young adults on the autism spectrum, drawing from her own experiences as an individual on the spectrum. Witty and honest, Grandin outlined how she discovered her strengths, and learned to channel them into a meaningful career. Hosted by the Department of Autism Studies, Grandin was the inaugural Autism Studies Lecture Series speaker. Through a generous endowment gift from the Peter B. and Adeline W. Ruffin Foundation in New York City, the lecture series will provide access to some of the greatest minds in the field for students, professionals, parents, and caregivers. "I was pleasantly surprised at how eager Temple was to spend time talking with students, faculty and members of the community," said Michael Waddell, director of the Autism Studies program. "She truly went above and beyond in this regard. It was nice to have Temple Grandin—an expert in this field—validate so much of what we are teaching our students."
---
International Instructors Share Their Cultures
The College hosted two Fulbright Foreign Language Teaching Assistants (FLTA) in the 2021-2022 academic year. From Taiwan, Chih-Ting Lu taught Intro to Chinese, along with Mandarin Conversation and Reading. Hagar Hodeeb, visiting instructor from Egypt, taught Arabic.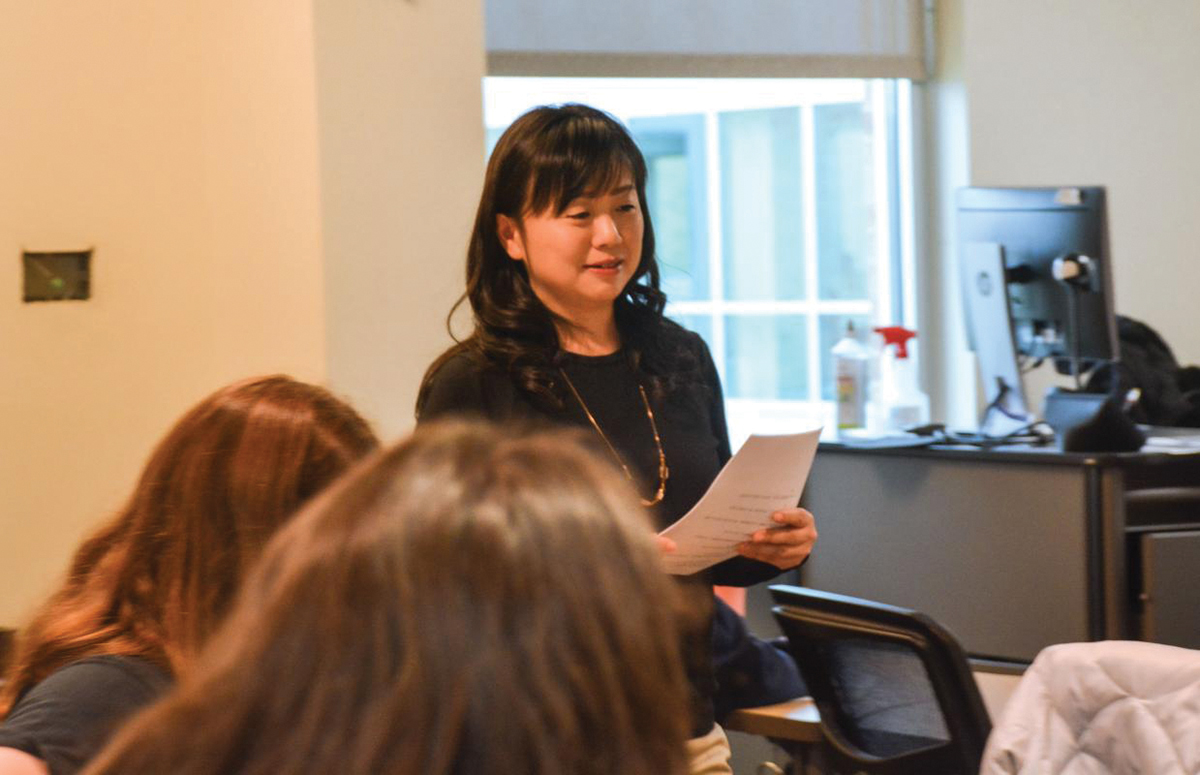 "The FLTAs increase the diverse international presence on campus and promote mutual understanding among people of different nations through assisting foreign language teaching and cultural extra-curricular events," said Alice Yang, director of International Education in the Center for Women's Intercultural Leadership (CWIL). Lu said she was curious about how a single-gender college would empower women. "But here, it just happens. It's really beautiful," she said. "...we have created a trust circle in our classroom and the students feel safe."
Since 2010, Saint Mary's has hosted 15 visiting educators from around the world, including China, Taiwan, Egypt, Morocco, and Tunisia.
---
Blending Humanities with STEM
This fall Saint Mary's will launch a new academic program that integrates technology fields with the humanities.
With the support of a Humanities Connections grant from the National Endowment for the Humanities (NEH), the new Digital and Public Humanities (DPH) minor combines coursework from the humanities, art, computer science, business, communication studies, environmental science, and others. "This new minor prepares students to thrive in a world increasingly shaped by technology," said Sharon Meagher, interim provost and senior vice president. "It will integrate project-based, experiential learning opportunities within nine academic specialties, providing students with a hands-on model of how humanities research engages with and influences the world." As of 2019, only 42 undergraduate digital humanities minor programs existed at institutions across the United States; half of which were located at high-level research institutions. Saint Mary's newly launched program will become one of just a handful of programs in the country that explicitly pairs the digital with the public humanities.
---
College Receives Grant for First Gen Students
Saint Mary's received a $1 million, five-year grant to ensure first-generation student success by joining the Kessler Scholars Collaborative. As part of the collaborative, the College will implement the Kessler Scholars model on campus. Additionally, Saint Mary's and partner institutions will share resources, evaluate best practices, and participate in collaborative-wide student engagement and networking opportunities. Between July 2022 and June 2027, Saint Mary's will devote at least 40% of the total grant, or $400,000, to direct student aid. The first cohort of up to 20 Kessler Scholars will arrive on campus in fall 2023.
---
Partnership with ND for Accelerated Masters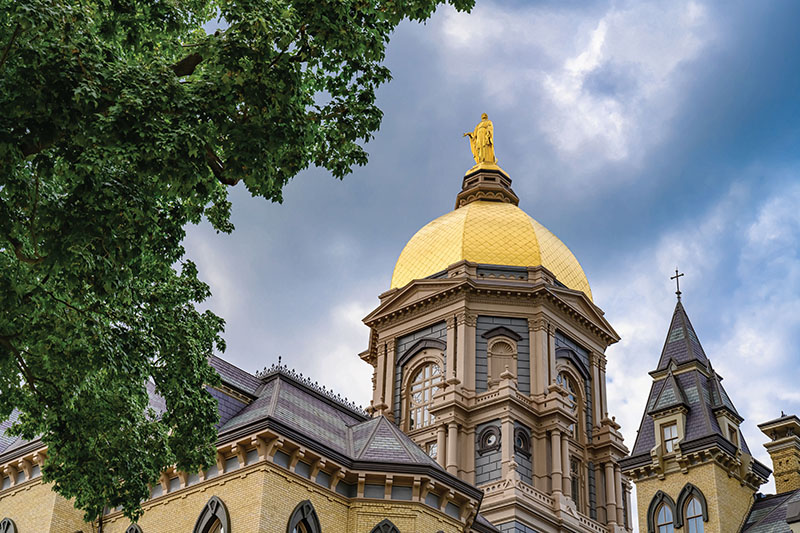 Saint Mary's College and the University of Notre Dame's Mendoza College of Business are collaborating on new accelerated bachelor's-to-master's degree programs. For Saint Mary's students who meet the criteria for entry, Notre Dame will guarantee advance admission to four of its master's programs. Students will be able to complete their graduate degree with one additional year of coursework or less. "These new offerings speak to the shared commitment of our two institutions to provide outstanding academic programming for our students," said President Katie Conboy. "At the same time, we are showing students how to maximize the investment in their education by earning a master's degree at an accelerated pace." The new dual-degree programs will ensure that Saint Mary's undergraduates can complete a baccalaureate degree that includes required coursework for direct entry into the Master of Nonprofit Administration; Master of Science in Management; Master of Science in Finance; and Master of Science in Accountancy programs at Notre Dame.
---
Twins Thrive on Campus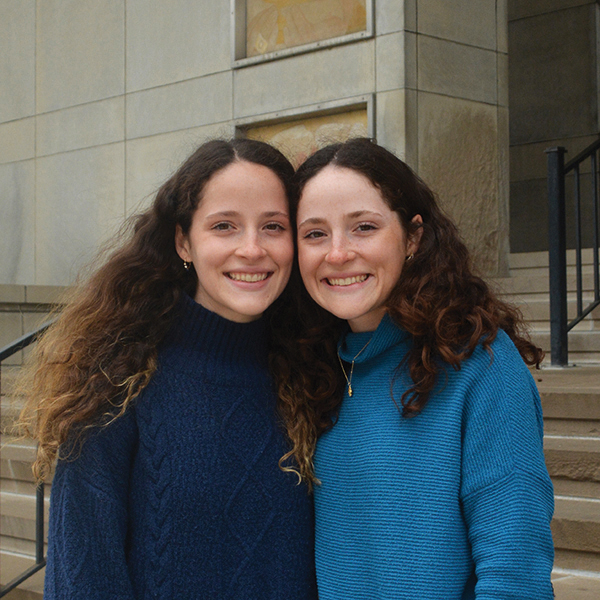 College is a time for independence, change, and a brief separation from your family. Unless you're one of the eight sets of fraternal and identical twins on campus for the 2021-22 school year.
While some twins wanted to stay together through college, others ended up at Saint Mary's together unexpectedly.
All of the Saint Mary's twins say it's been a benefit to be with her biological sister this year.
Emily and Erin Bennett '23 said it made the adjustment to college smoother. "Having Erin with me has been like having a built-in friend," Emily said. "I couldn't imagine not having Emily with me…I don't have to worry about being homesick, because I have family here," Erin added.
---
Raise Your Voice Sexual Violence Symposium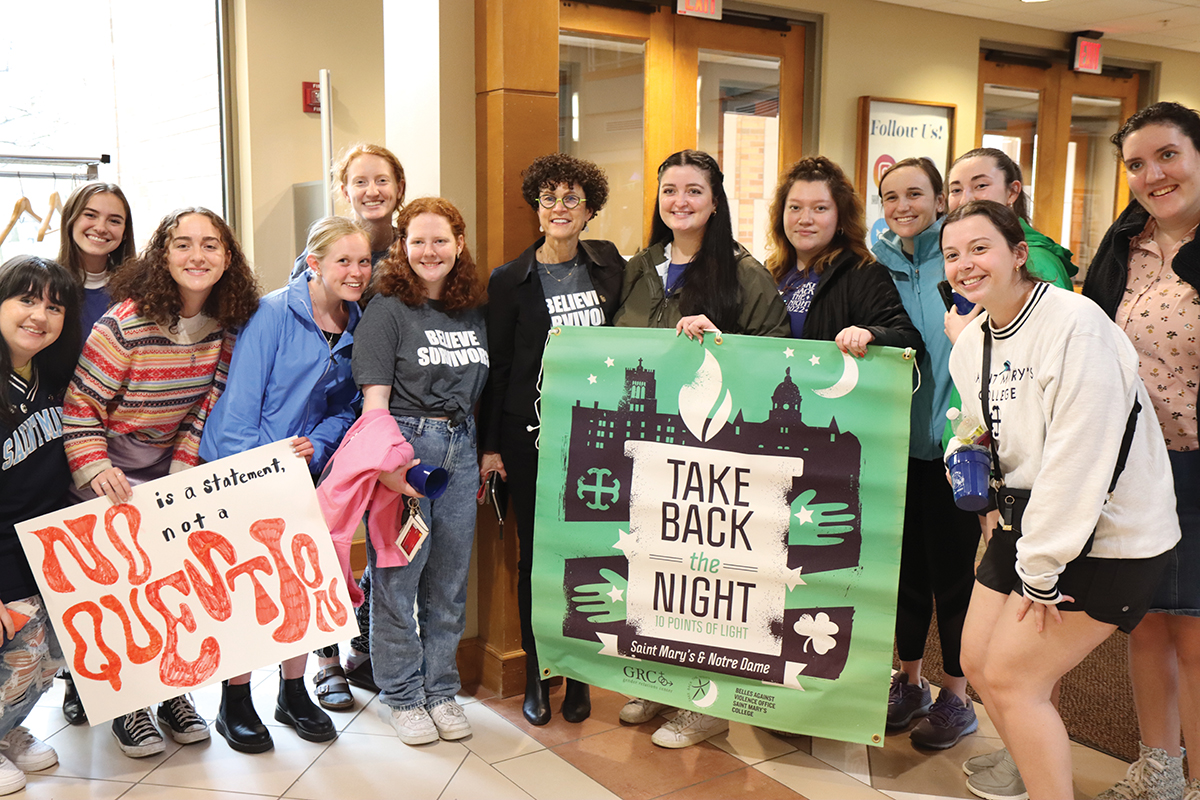 April was Sexual Violence Awareness Month and as part of a commitment President Katie Conboy made to actively addressing sexual violence, the College hosted the inaugural Raise Your Voice Sexual Violence Symposium. The week-long event included guest speakers, art installations, and the annual tri-campus Take Back the Night walk. Students, faculty, and staff shared research and resources to provide essential information for survivors, advocates, and educators. Special guest Chanel Miller joined the College virtually to talk about her New York Times bestselling memoir, "Know My Name."
"Sexual violence affects everyone. As the only women's college in the state of Indiana, Saint Mary's should be a convener of events designed to educate the community around matters of particular importance to women," Conboy said.
---
College Names New Provost and Vice President for Student Enrollment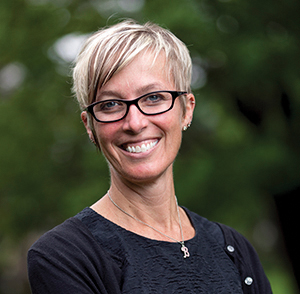 On August 1, Barbara May, Ph.D., joined the leadership team as provost and senior vice president. Arriving from the College of Saint Benedict & Saint John's University in central Minnesota, she has served as academic dean since 2017. In that role, May was the key administrator for all academic programs, curricular and academic co-curricular matters, assessment of student learning, course scheduling, and educational policy. May earned her doctoral degree in molecular veterinary biosciences from the University of Minnesota and her bachelor's in biology and German from St. Olaf College.
Additionally, Lori Johnson '91 joined the College's leadership team June 15 as vice president for student enrollment and engagement. Johnson comes to Saint Mary's from Berklee College in Boston, where she served as associate vice president and dean of student advising and success since 2016. At Berklee, Johnson led initiatives involving enrollment, student retention, first-year experience, and scholarship programs. Johnson earned a bachelor of arts in social work in 1991 from Saint Mary's College and her master of science in administration in 2000 from the University of Notre Dame. Johnson previously served as an advisor and assistant director of First-Year Studies at Saint Mary's College, a position she held from 1999 to 2003.
---
A Global Welcome for SUSI Alumnae...Finally
In June, Saint Mary's celebrated the Global Women's Leadership SUSI 2021 participants after a year-long wait. Students from the Middle East and North Africa first participated in a virtual SUSI program in summer 2021. The Center for Women's Intercultural Leadership (CWIL), brought them together in real time to meet each other and their instructors. Students spent their two weeks in the US absorbed in leadership and professional skills sessions, and visiting regional art and cultural centers.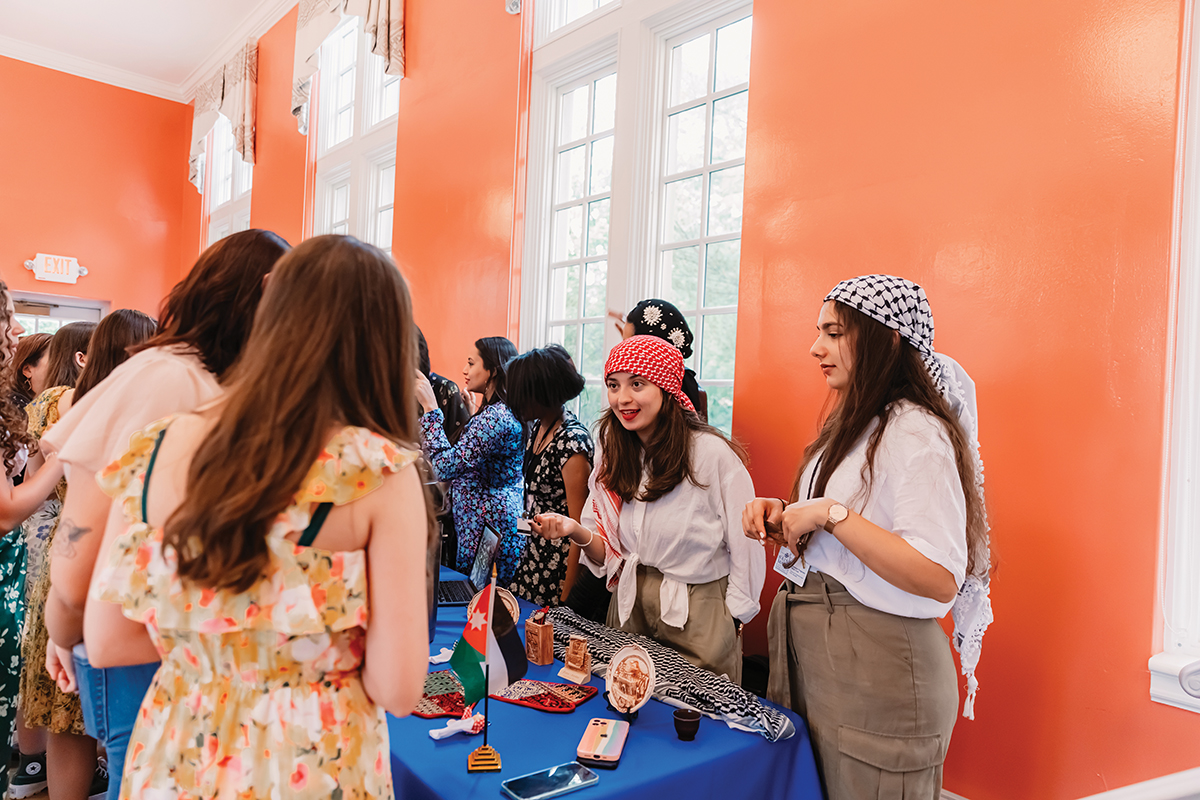 "We are honored to celebrate these amazing participants for how they showed up each and every day for women, girls, and LGBTQ+ people in their countries and globally, especially during the disruption and worry the pandemic brought," said Emily Rose McManus, director of CWIL. "Their courage, persistence, and resilience in our intra-pandemic world is a true inspiration." Since 2012 Saint Mary's has hosted the SUSI Institute, inviting undergraduate women from Tunisia, Lebanon, Egypt, Iraq, Jordan, and the United States to discover their leadership potential.