Courier Campus Briefs
Campus Art Collection Blossoms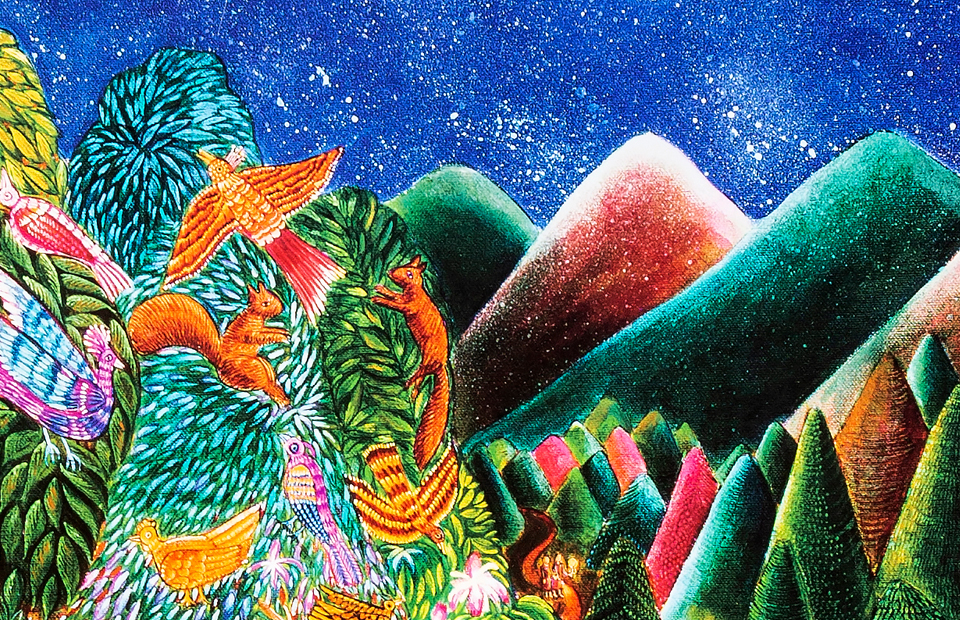 This spring, more than 20 new pieces will expand the College's art collection and are currently being installed in the library, Le Mans Hall, the student center, and other buildings. The artwork, which includes a serigraph, an art print, and several posters by artist John August Swanson and an artist's proof print by painter and illustrator Laura James, were added to increase the representations of holiness and holy people (especially St. Mary) on campus, according to Interim Vice President for Mission Molly Gower, PhD. Also on display are paintings on loan from various artists and collectors, including Carolyn Woo, who served as dean of Notre Dame's Mendoza College of Business and president of Catholic Relief Services. View the collection here. 
---
Sisterhood of Service Provides Random Acts of Kindness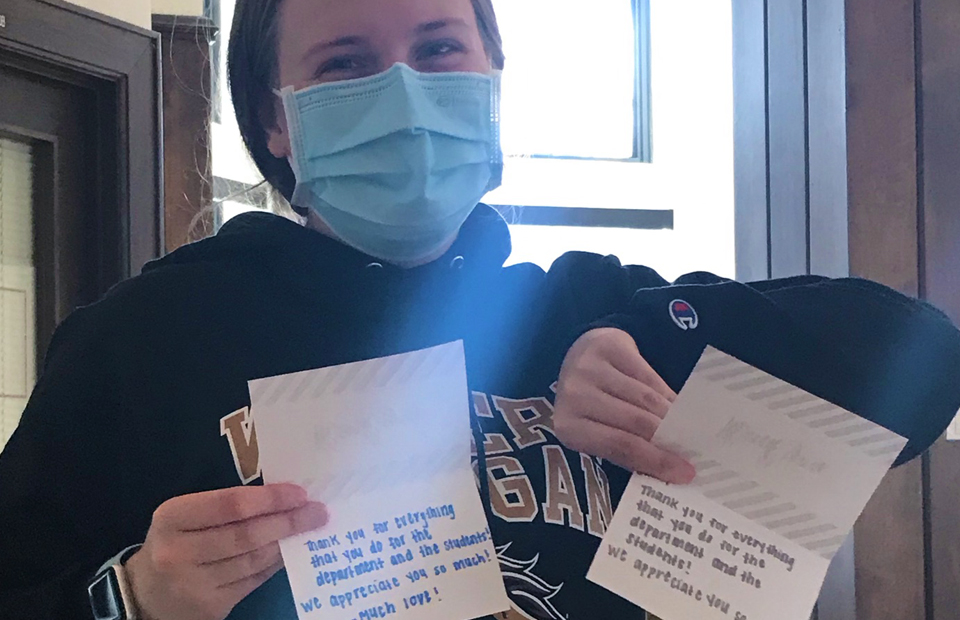 A new student club banded together to spread hope during an unusual year. Sisterhood of Service held socially distanced events on campus. One such event was making door decorations for the Sisters of the Holy Cross. "We wanted to write verses and encouraging notes on them so they know we're thinking about them," Megan Anderson '22 said. In honor of this group, we asked alumnae what random act of kindness made all the difference to them. Check out their answers here.
---
National Spotlight Turned On Nursing Program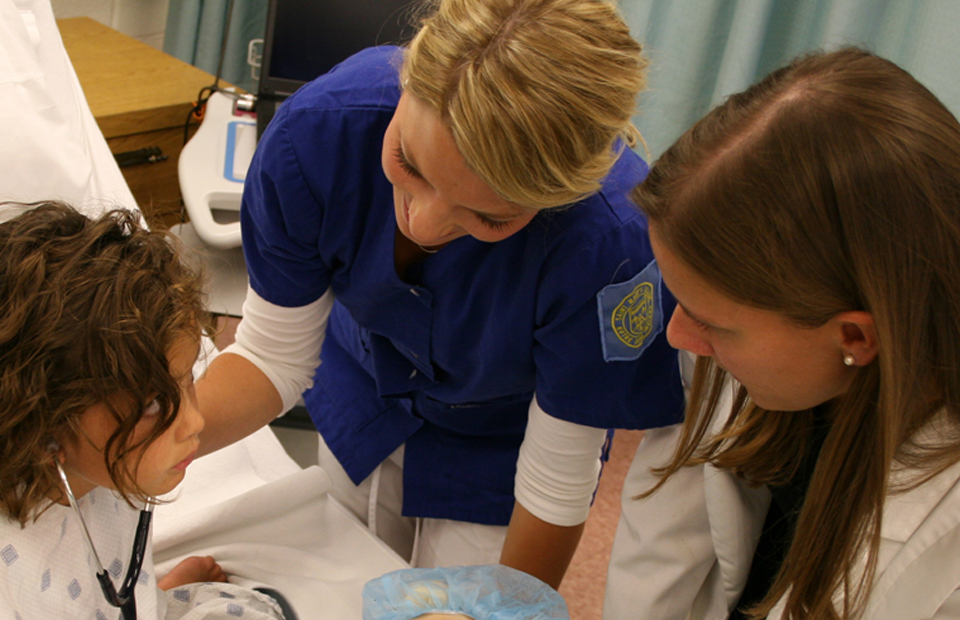 Academic reputation, student success and program depth have earned Saint Mary's Department of Nursing Science a third-best ranking among nursing schools in Indiana. The nursing program also ranks in the top 3% of the best nursing schools in the country, according to Nursing Schools Almanac. Only Indiana University and Purdue University rank higher among nursing programs in the state. "Our broad liberal arts education sets the foundation for great nurses," said Sue Anderson, PhD, director of nursing science. Read more about the program's success here.
---
Buildings Purchased from the Sisters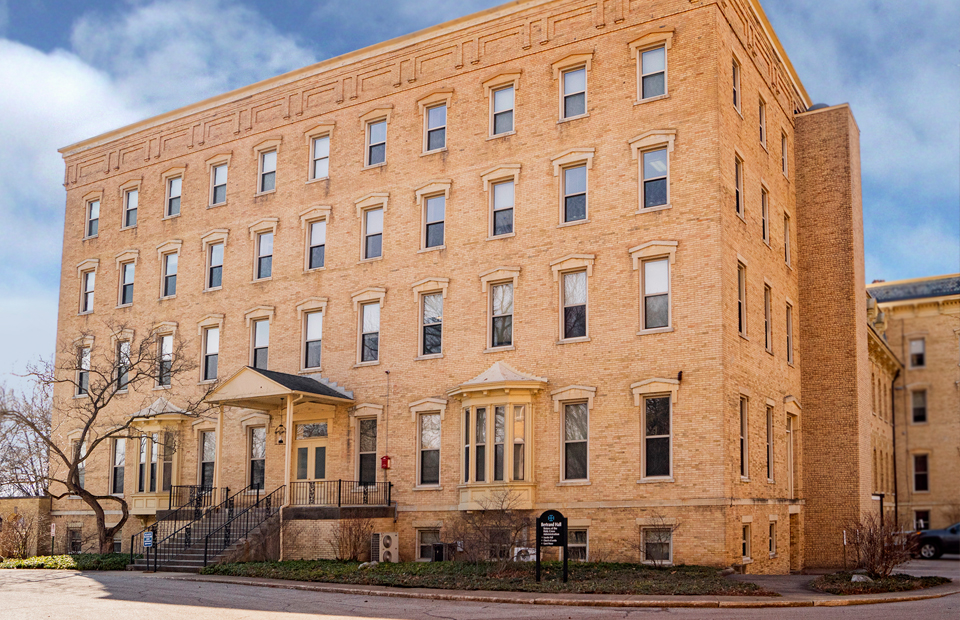 Saint Mary's College recently purchased three buildings from the Sisters of the Holy Cross: Bertrand Hall, Bertrand Annex, and Lourdes Hall. The College has no immediate plans to use the buildings, but the purchase will provide Saint Mary's with flexibility to move forward and expand when the time is right. The three buildings currently house administrative offices and general administration of the Sisters' global ministry. Learn more here.
---
Paul Farmer Lecture Captivates Audience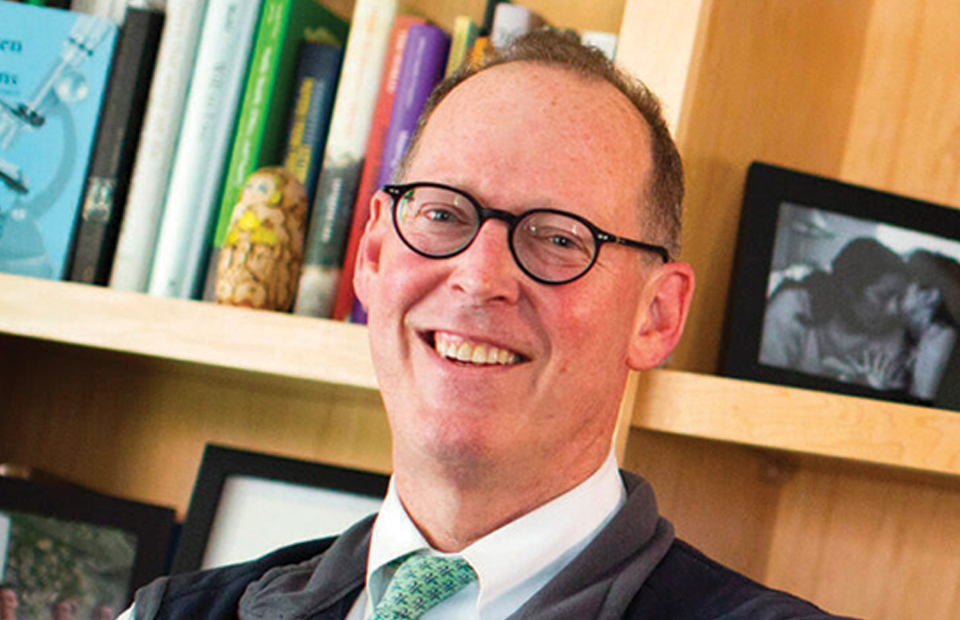 The College has a long history of drawing those who are atop their fields to our campus. In March, medical anthropologist and physician Paul Farmer joined Jennie Weiss Block for a public lecture organized by the Center for Spirituality. The pair discussed global healthcare and how Catholic bioethics play a role in research and advocacy on behalf of those who are sick and living in poverty. To watch a video of the March 4 lecture, click here.
---
Vaccination Clinic On Campus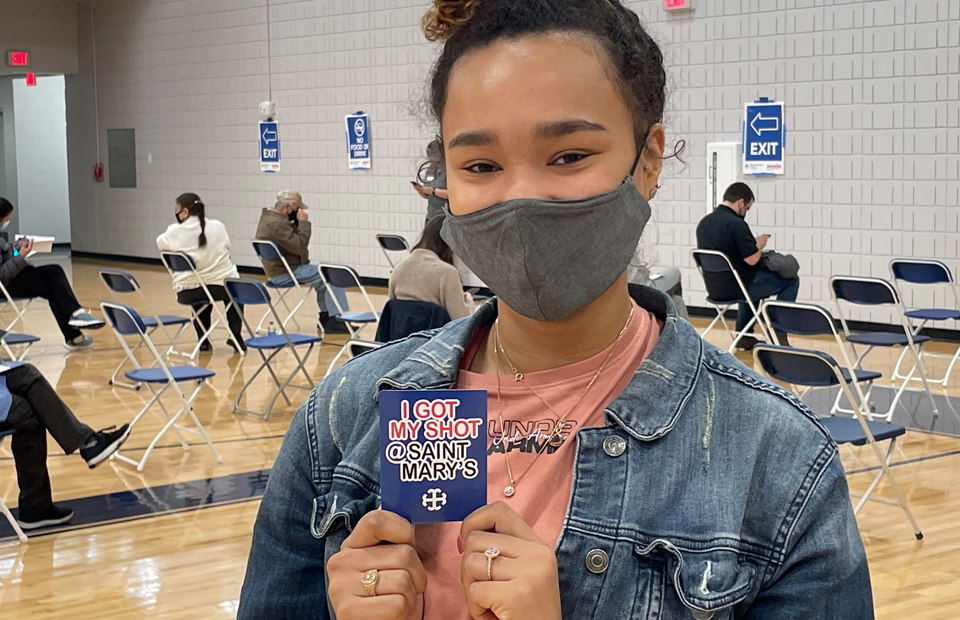 On Friday, April 16, more than 1,000 members of our College community were vaccinated at a clinic held at the Angela Athletic & Wellness Complex. In partnership with Meijer Pharmacy, the first of two Pfizer vaccines was administered to students, faculty, staff, Sisters of the Holy Cross employees, Holy Cross College students and employees, and several neighbor organizations, and newly admitted students to Saint Mary's. Natasha Robinson '21 got her shot to see her family safely. The second dose of the vaccine will be administered May 7 on campus. Learn more about how we are keeping our campus all together.
---