The Future of STEM is Female
For years, statistics have shown that women hold fewer jobs in STEM fields than men. According to the US Department of Commerce there has been an optimistic rise of women entering the field as of 2017. These rising numbers predict a great deal of change for the future of the field — a change that is vital.
"When solving complex problems, you need as many different viewpoints and approaches as are possible to effectively deal with them," Colleen Hoover, associate professor of mathematics at Saint Mary's College said. "When you only have a few people who think alike, you are doing huge disservice to the world. Women bring their own experiences, approaches, and a diversity to the field, which is something that is truly needed."
Hoover's Experience with STEM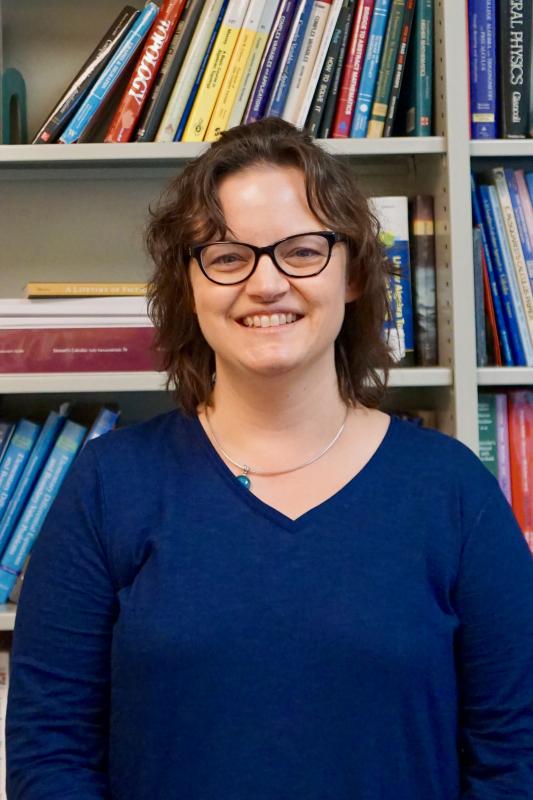 The word beautiful is seldom used to describe mathematics by outsiders of the field, but that is exactly how Hoover describes her work when explaining her love for it. She is drawn to the abstractness of the subject and sees value in its problem-solving capabilities.
Growing up, she always recognized her talent in STEM, but she never pictured herself in the role of a mathematician. She claims it was only the guidance of her own teachers that led her to her current position at Saint Mary's, which she has now held for more than 20 years.
Her work has primarily been with undergraduate STEM students, but she recently began teaching graduate level courses with the College's Master of Science in Data Science program.
An Inspiration to Saint Mary's Students
Because of her experience, Hoover is passionate about inspiring other young women to pursue their talents in relation to the STEM field. "What drives me is making sure every young woman sees her own potential. Even if she can't picture herself in a certain role, we can," she said.
Sometimes all that students need is a push in the right direction through reassurance, encouragement, and faith to realize where she belongs, which Hoover says is the work of the Department of Mathematics and Computer Science at Saint Mary's. Hoover takes this work seriously, since, as a student, she needed a similar push.
Saint Mary's has seen a growth in STEM majors, which may be a testament to Hoover's guidance helping Saint Mary's women find their careers as mathematicians, computer scientists, actuaries, engineers, and much more.
Hoover's work goes beyond guiding her students to their STEM careers. She expanded on the mission of the math and computer science department as preparing women to be leaders in their fields, which coincides with the College's own mission. "We do this by creating a personalized, tailored, and cooperative learning community where our women feel comfortable seeking help and working together," she said.