The Inauguration of Katie Conboy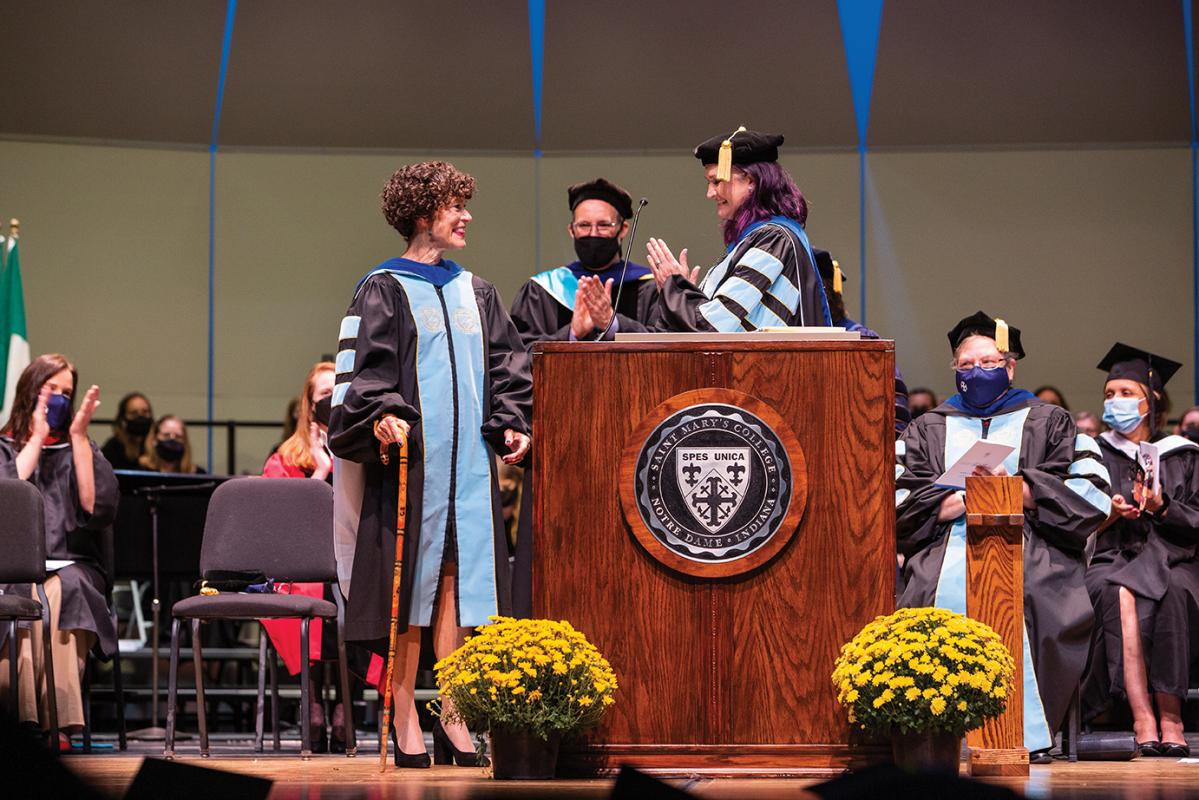 It was a long-awaited celebration, unlike any other in the history of Saint Mary's College. Following a year of successfully navigating the unpredictable and unprecedented events of a global pandemic, Katie Conboy was installed October 9 as Saint Mary's 14th president.
Conboy's Inauguration began with Mass of the Blessed Virgin Mary in the Church of Our Lady of Loretto, followed by a luncheon in the Noble Family Dining Hall. Then, more than 500 guests gathered in O'Laughlin Auditorium where Gretchen Flicker '93, chair of the Board of Trustees, formally invested Conboy.
"Seventeen months into Katie's tenure, students, faculty, staff, alumnae, parents, and friends feel Katie's commitment to our mission and are confident in her ability to lead us to a successful future," Flicker said.
The exuberant audience erupted with a standing ovation when Conboy took the podium to give her address. She focused on being at Saint Mary's College at this moment in history. Reflecting on how ancient people left their handprints for future generations, Conboy asked the audience to join her in leaving their 'own signifying handprints' that will make the College a better place long after they're gone.
"I am here; we are all here," she said. "The world needs Saint Mary's right now, and Saint Mary's is here."
Events leading up to the ceremony celebrated initiatives that Conboy's administration has already implemented.
For over a week, the campus simmered with activity, from a creative and academic symposium featuring student and faculty research, to the dedication of the College's newest academic facility—the Center for Integrated Healthcare Education—and the ribbon-cutting for the Office for Student Equity and LGBTQ+ Center. Additional events included a tour of the recent additions to the College's art collection, a lecture by award-winning author Jacqueline Woodson, and a concert by Grammy Award-winning jazz and blues singer Catherine Russell, one of Conboy's favorite musical artists.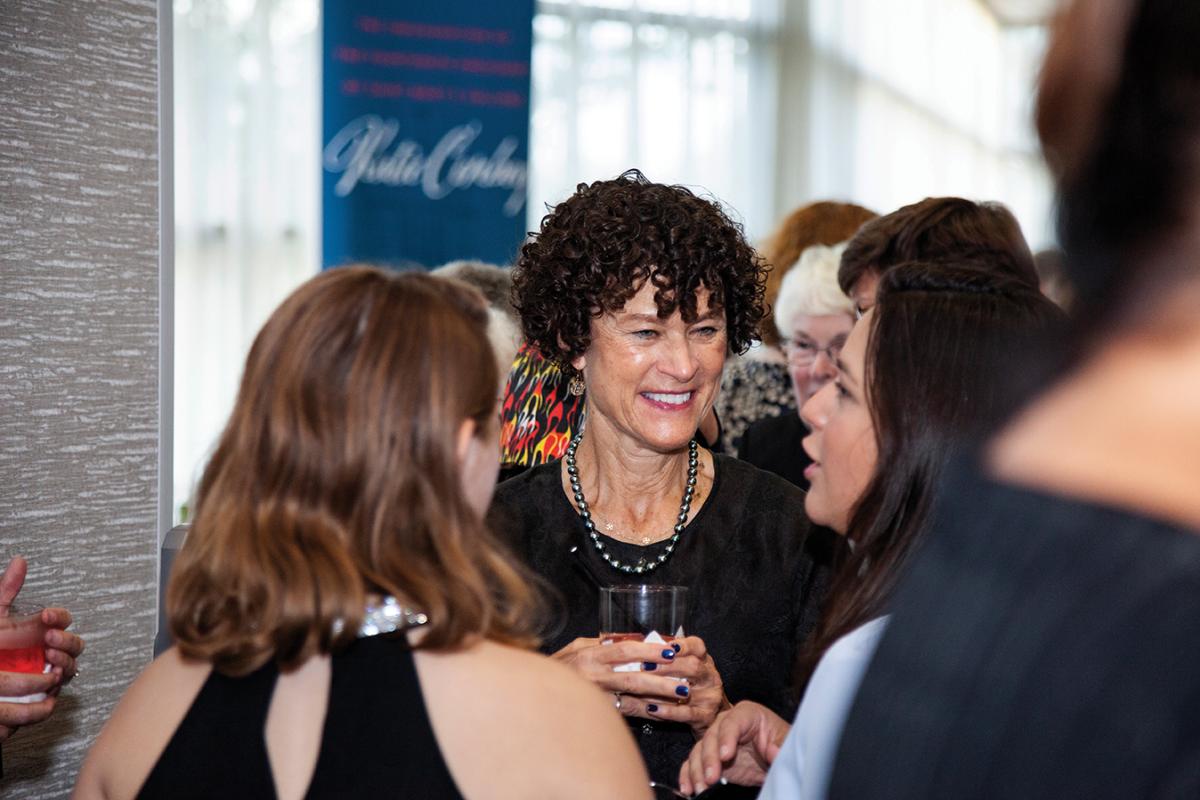 On Friday, October 8 at a dinner with Trustees and special guests, Conboy announced a gift to establish a new fund: The Conboy/O'Grady Fund for Dialogue, Justice, and Intercultural Understanding. The fund honors her parents, Taine and Joseph Conboy, and her husband Tom O'Grady's parents, Leah and Brendan O'Grady, as a tribute to their guidance and support.
Current Saint Mary's students embraced the celebrations, hosting two events of their own: a lip sync battle and a silent disco. Conboy reveled in both, and even recruited her leadership team as backup singers to Aretha Franklin's "Respect" during the lip sync fun.
With 31 delegates from national and regional higher education institutions attending the installation ceremony, the week's events highlighted Saint Mary's mission and strategic vision as much as they focused on celebrating Conboy, and officially welcoming her leadership at Saint Mary's.