Students Perform 'Wholeheartedly'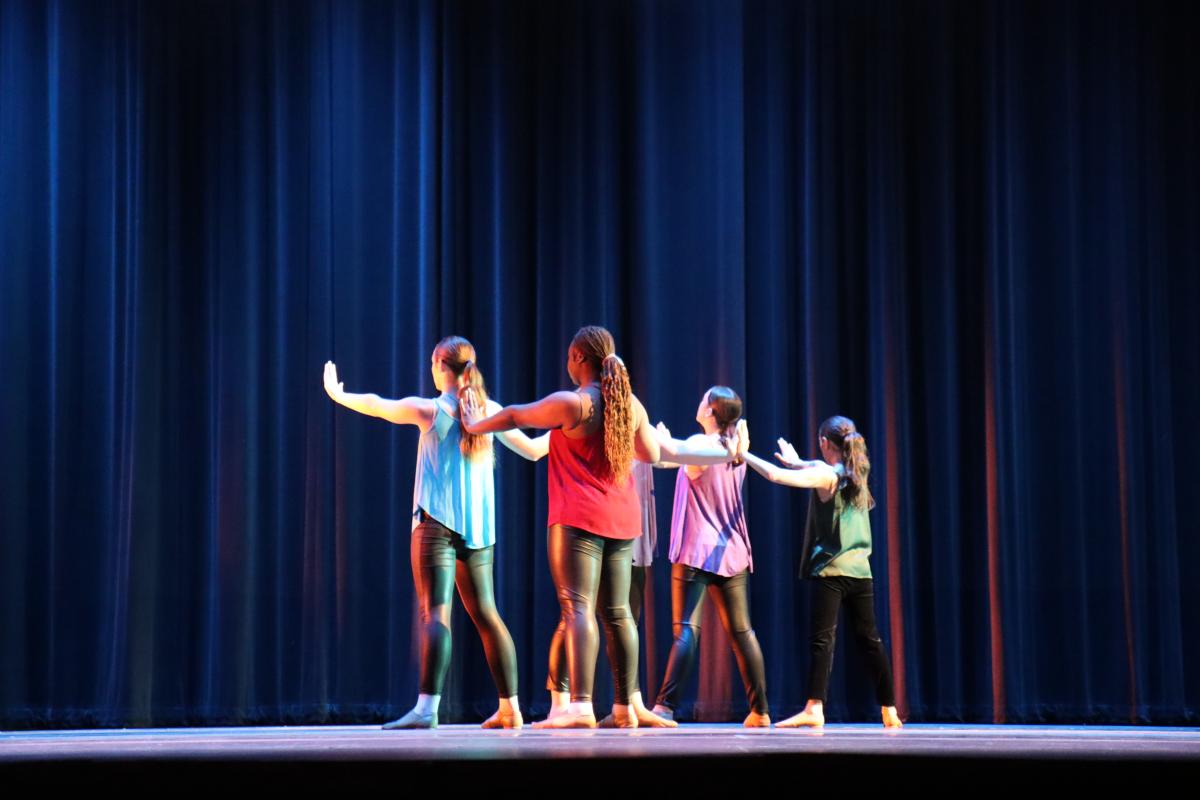 Sincerity and commitment are the words that are explored through movement in the Dance Ensemble Workshop spring concert, "Wholehearted Artists." Each year, the Program in Dance stages a production featuring students of all majors and class years. Dancers audition for the concert, attending weekly rehearsals where they learn choreography from guest artists and faculty members. And for the first time this year, the performance also features students' choreographic talents.
Michele Foust, a professor for the Program in Dance, provided student dancers the opportunity to showcase their own choreography in a piece called "Wholeheartedly." The work ties together the theme of the show, which explores what it means to do something with complete authenticity. Dancers were charged with reflecting on what it means to believe or do something wholeheartedly, and these personal reflections were manifested into short movement phrases. From there, small groups formed and each shared their movement, found a common theme, and then worked together to make a section of the dance. Foust's goal was to "allow the dancers to not only have the chance to collaborate, but also to learn something truly meaningful about their fellow company members." The dancers' inspirations ranged from connection and friendship to uplifting others and finding belonging. 
Each member of the ensemble of performers brings differing dance backgrounds and experience. The student choreography gives them each a chance to showcase their own individual strengths and artistic voice. Madisyn Bussell '26 had previous choreography experience before coming to Saint Mary's. She has enjoyed working alongside fellow dancers to develop the student choreography piece. Bussell said "the process has been exciting. In my group, we each created our own movement phrase and then worked together to mesh the phrase together. I think it is wonderful to have a chance to create a dance that showcases each group member's abilities."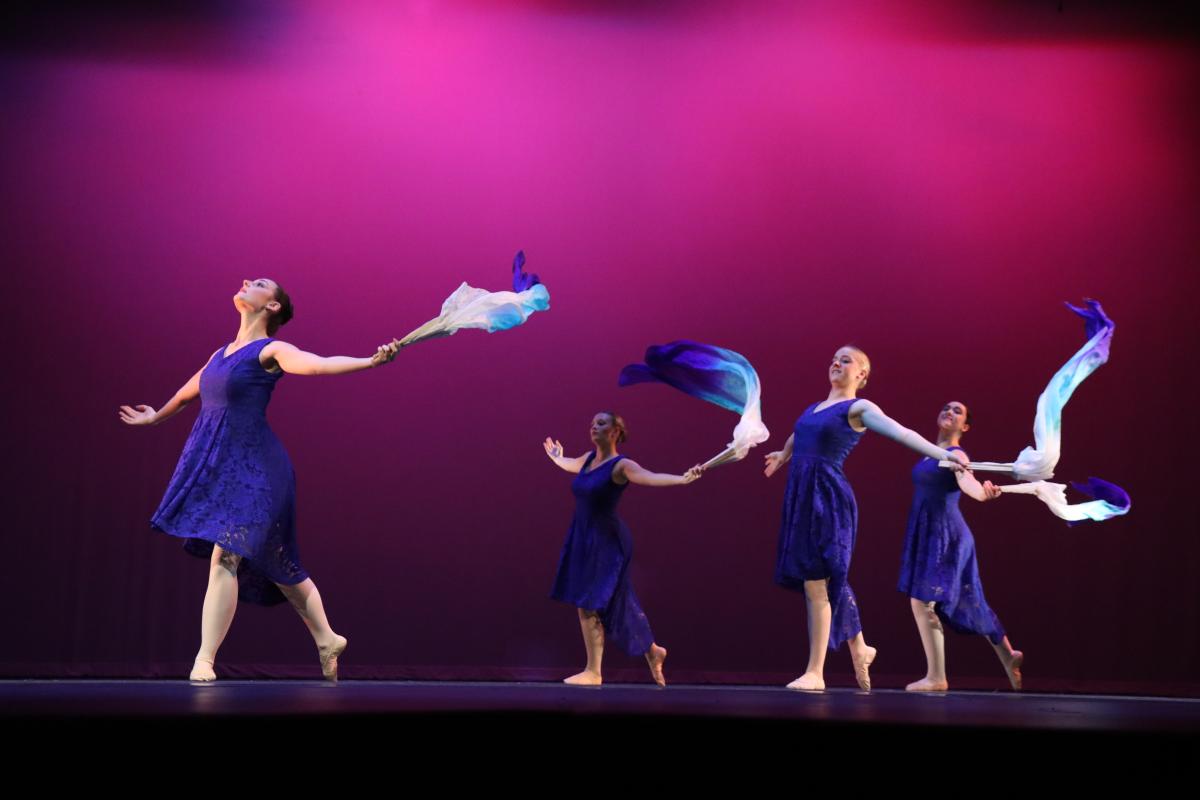 Students put a piece of themselves into the choreography. The result is a dance that is both more personal and offers each dancer a creative stake in the work. The group's combined artistic efforts produce a performance greater than what any one individual might have conceived and this is what makes it so special.