Theatre Reaches Young Audiences
Mysteries, fables, and fairy tales, all told by the flickering light of a campfire. This is the setting for the Program in Theatre's spring production. Directed by theatre faculty member Michaela Duffy,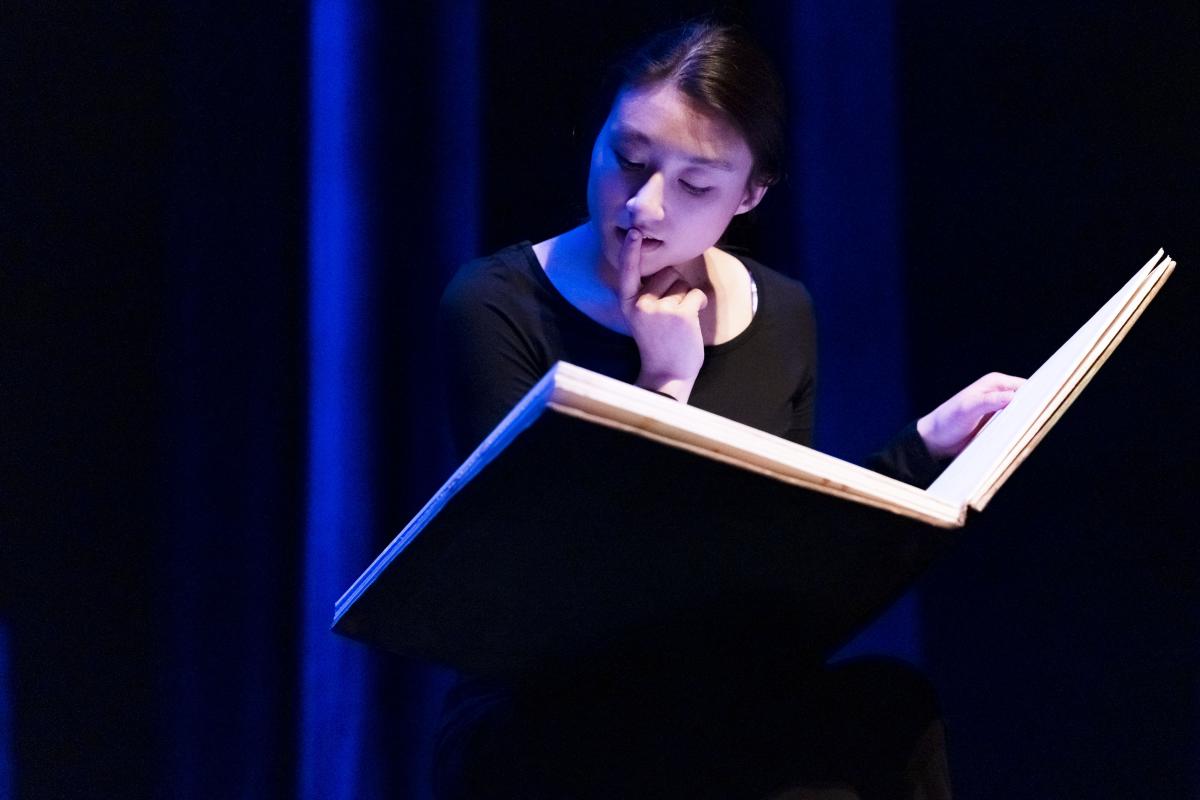 By Campfire and Candlelight is performed by a storytelling ensemble comprised of students with differing majors, backgrounds, class years, and interests. The production, intended for young audiences or for the young at heart, blends elements of different storytelling techniques including song, dance, narration, puppetry, music, projections, lighting, and sound effects, all representing different story genres: fable, myth, true stories, comic mystery, and fairy tale.
"Stories and storytelling are integral parts of human experience," said Duffy. From our earliest found artifacts, we see the remains of storytelling: fire and drawings. "Some of these stories are about survival and experiences, some about the origins of our universe, others can be humorous anecdotes, or wild tales of human imagination." Duffy added, "we will explore those elemental building blocks we have to tell stories. Stories are so important to the human experience, and we want to share the importance of storytelling with young audiences." The production offers two special performances for local youth, including scout and school groups. This opportunity gives young children the chance to see imagination come to life on stage.
The student storytelling ensemble played a key role in developing this new production. Sincere Cannon '25 joined the ensemble as a way to challenge herself. Cannon had never been involved in a theatre production before, and the experience has led her to make new friends and develop budding relationships. "My involvement in the process has consisted of helping choreograph stage movement and working with the production team, to come up with original stories and characters. My role has been that of an actor, but more importantly, a team member," she said. "I want to greatly emphasize how much energy and creativity it took from everyone to see the process through."
Cannon's hope has been to explore her own creativity and to touch the imagination of audience members at every age. "We have worked so hard to convey stories of strength, creativity, and wonder. I hope that children laugh until their hearts are content and older audiences put their guard down, and embrace their inner child."
March 31, 2023