Professor Comments
Election Connection: Saint Mary's Political Science Professor Provides Media Commentary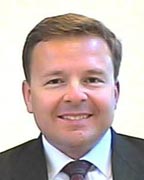 Saint Mary's political science professor Sean Savage has been in high demand these past couple of weeks. As the nation turns its eyes toward the Iowa caucuses and New Hampshire primaries this election year, the media turns to the experts for their take on the outcomes. Savage is one of these experts. Reporters call on Savage for his expertise on the presidency and public laws and his ability to interpret developments in the presidential race. Savage appeared on over half a dozen radio and television shows just last week.
Savage joined the Saint Mary's Political Science department faculty in 1990. Since then he has become an invaluable mentor to Saint Mary's political science students, even participating in research with a Saint Mary's student, thanks to the Student Independent Study and Research (SISTAR) grant. Savage has also published several books about past presidents and the Democratic party. His book JFK, LBJ and the Democratic Party, published in 2004, won a Choice Award for Outstanding Academic Title of 2005.
During Savage's recent live interviews on WSBT radio, he gave a preview of last Thursday's Iowa caucuses and followed up that Friday morning with an analysis of the results. He noted Americans were becoming "more concerned about domestic policy issues" and talked about the "generational appeal" of Democratic candidate Barack Obama. The college student-aged voter is a hot topic this year as many students prepare to vote in their first presidential election. Savage keeps an eye on such trends and keeps his students informed. He will be appearing for more discussion and commentary as the November elections draw closer.
Click here to listen to one of Professor Savage's interviews on WSBT-AM 960.