Prepare yourself to serve others
Fulfill your passion for helping others heal. Take the first step toward becoming a doctor, dentist, or other health professional in our pre-med/pre-dental/pre-health advisory program. Our students successfully enroll in veterinary, podiatry, occupational therapy, physical therapy, pharmacy, dental, medical, physician assistant, and optometry programs, among others. 
Personalize your path
Saint Mary's offers one-to-one attention from a pre-med advisor who will get to know you and your specific interests. As you move through your college career, your advisor will help you figure out which path in medicine is right for you - not what's trending in the marketplace, but what you are called to do.
Whether your aim is vet school, dental school, physical therapy school, or another health profession, our pre-med advisor will work with you closely to determine class schedule and prepare your application. We'll provide everything you need to optimize your chances of admittance into your goal program. 
90%

of our pre-med students who have obtained a 3.6 GPA or higher are accepted to medical school or other health professional programs

51%

of pre-med students study abroad*

97%

say Saint Mary's has contributed to their ability to do research
Most popular pre-med majors
Stand out from the crowd
When it comes time to apply for medical school, you'll be compared to thousands of other applicants who are eager to earn the few available spots. The writing, critical thinking, and research skills you'll develop at Saint Mary's will ensure your application stands out. Here, you'll become well-rounded, and develop the communication skills and intercultural competence that will make interviewers stand up and take note. And, they'll bolster your chances of success on the MCAT, in med school and beyond. In fact, you can even work with your advisor to gain early acceptance to Lake Erie College of Osteopathic Medicine (LECOM), the largest medical school in the country, without having to take the MCAT.
Embark on a Pre-Med International Experience
Immerse yourself in a different culture
"I loved my time abroad and shadowing in Portugal. I saw about 10 different surgeries over the three weeks I was there, and it provided me with insight about different specialties."
-MacKenzie North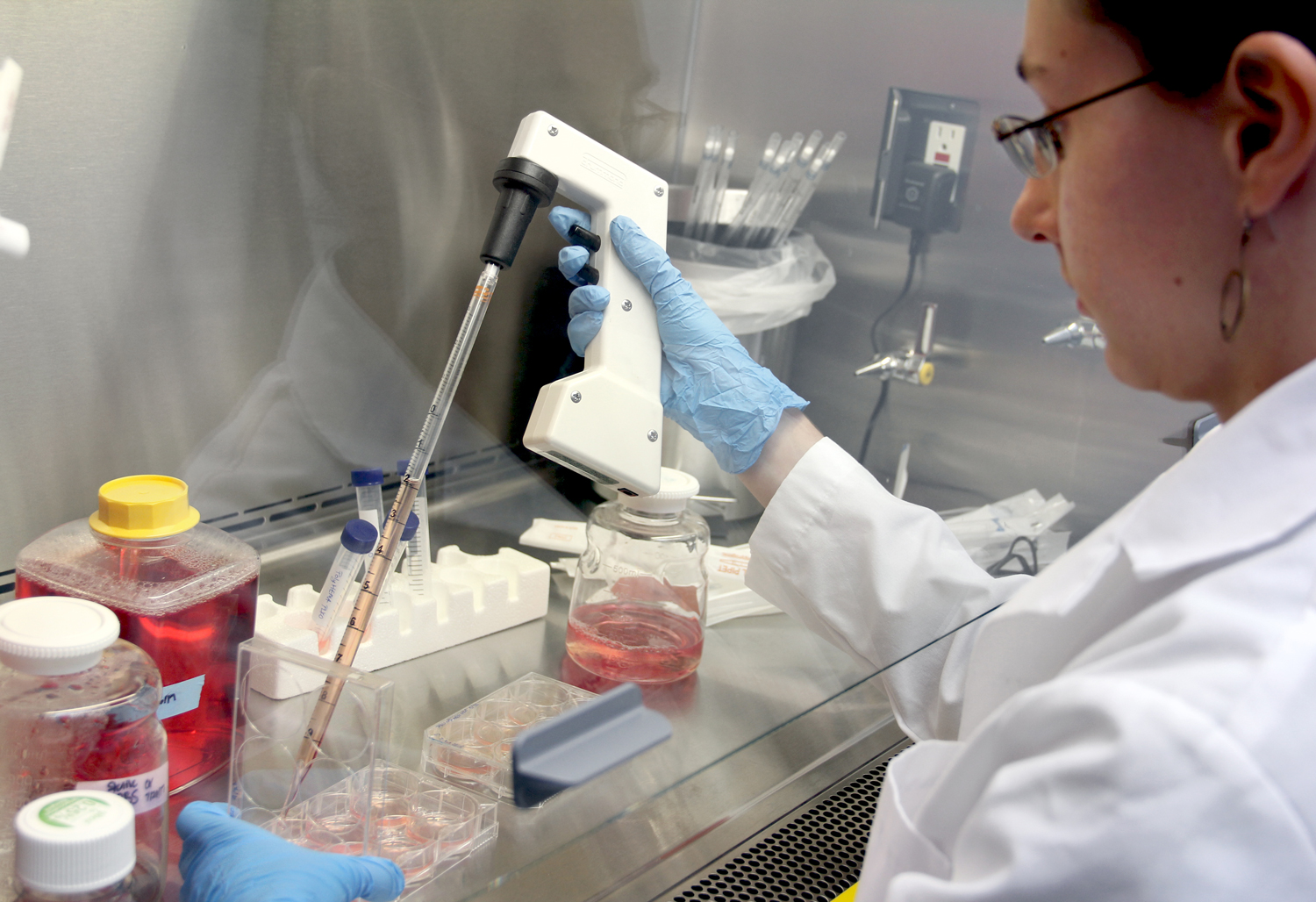 Conduct advanced research
You'll gain valuable high-level research experience, which isn't offered at other schools. Here, you will choose your area of interest and form your own hypothesis with a faculty mentor, and present your work. Some students present at regional or national conferences, and publish in scientific journals. 
Embark on a Pre-Med International Experience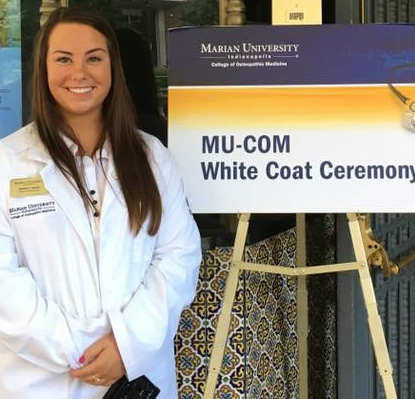 "I am starting my third month of medical school and the transition has been smooth thanks to the solid foundation I received at Saint Mary's."

– Elizabeth Chandler '17, Marian University College of Osteopathic Medicine
Get involved in the community
At Saint Mary's you'll find a group of likeminded, socially conscious students dedicated to helping others. Your pre-med cohort is involved in everything from Adopt A Family to creating blankets for Ronald McDonald House Charities South Bend. Here, you'll find no shortage of ways to make a difference.
One step ahead of the competition
Through our partnership with Lake Erie College of Osteopathic Medicine (LECOM), the largest medical school in the country, qualified students are granted early acceptance into their medical, dental, or pharmacy programs. With campus extensions across the country and a variety of learning pathways, LECOM allows Saint Mary's students to gain early admission to their desired program and stay on track for success throughout their undergraduate career without having to take the medical college admission test (MCAT).
*Based on the three most popular majors pursued by pre-med students (biology, chemistry, and psychology.)