Preserving History: A Summer Internship 'for the Books'
Kayse McGough '18, history and communication studies double major with a minor in music, spent summer 2017 as an intern for the Eleanor Roosevelt Papers Project in Washington D.C. A facet of The George Washington University, the Project is a research center that aims to make the vast record of Eleanor Roosevelt's written, spoken, and audiovisual legacy accessible to scholars, students, teachers, and the general public. A papers project collects and catalogues the important political papers of a particular, prominent person and this is one of the few dedicated to preserving a woman's political legacy.
The immensity of the project's task became clear when Kayse encountered the large amount of papers, notes, and letters Eleanor saved as First Lady. The Project holds 26 boxes of Eleanor's Christmas cards alone, which Kayse and her fellow interns helped archive over the course of the  summer.
With over 100,000 primary documents, its purpose is to cull this vast archive of papers for those that can be classified as political papers to create a five volume collection of Eleanor's work. Kayse played an important role in this discernment. When asked how scholars qualify a paper as being worthy of inclusion, Kayse stressed the need to distinguish whether or not it is political in nature, regardless of how explicitly its political themes are expressed. "That could be a speech that Eleanor wrote for the UN when she was working on the Human Rights Committee, but it could also be, someone writes her a letter that says: Dear Eleanor Roosevelt, I saw your interview in Home Goods and really like the advice you gave me on how to fold a fitted sheet. By the way, do you think Nixon is qualified to be president?"
Kayse is one of several Saint Mary's students who have interned for the Project in recent years. The experience allowed her to take part in an important development in museum studies and history: the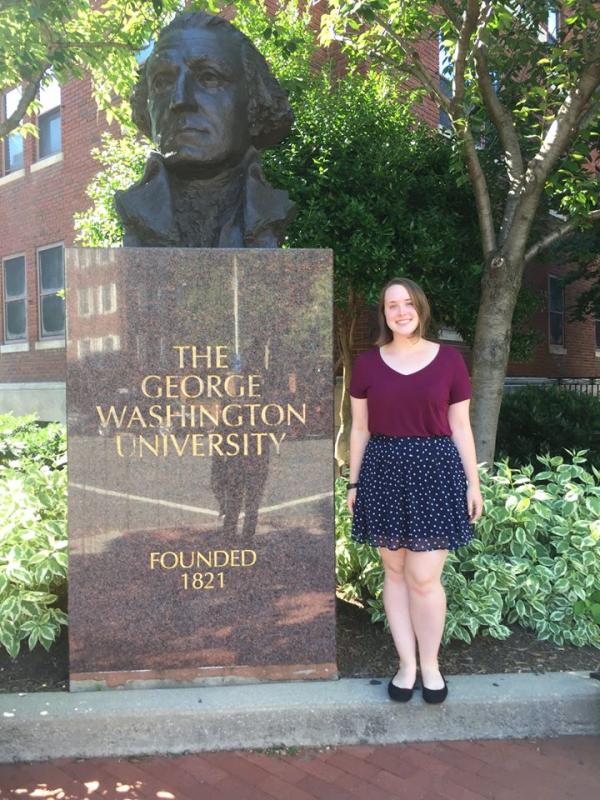 digitization of archives for greater public accessibility. As papers and primary sources begin to deteriorate and scholarly research becomes more ambitious, archivists have needed to rethink how historical items are stored, preserved, and made accessible to the general public. This work gave Kayse a deep appreciation for the amount of effort that goes into the maintenance of an archive and a unique insight into this important shift in how historical research is changing with the times. "It gave me a greater understanding of how to research things and what to look for in an archive."
Though Kayse does not see herself pursuing a career in museum studies in the near future, her internship helped form her post-graduate plans and long-term career goals. Her time at the project gave her insight into how a nonprofit operates, providing her with widely applicable knowledge about fundraising, law, digital software, and more. Upon graduation, Kayse will be pursuing a master's degree in business at George Mason University and hopes to volunteer with the Project in her spare time.