A Student's Mission to Embrace Natural Beauty
By Reilly LaPrairie '19
At 20 years old, most students can't say that they have started their own business. Business student Julia Veome '19 is the founder of Natural Baller, a skincare brand that celebrates the natural beauty in women that is often discouraged by the intimidating world of social media.
Julia was inspired to take these next steps when she began to recognize the negative impact social media was having on women's self esteem. Her dream was to create a skincare line that would allow women to start and end their day on a positive note, to feel confident in their skin. "Most skincare companies market their products in a way that makes consumers believe that they should be buying products that help them to look how society thinks they should look," Julia shared.
Natural Baller was fueled by the community of Saint Mary's women and professors that helped her passion become tangible. The products are made with pure and organic ingredients that help nourish the skin and provide women with the perfect tools to enhance their natural features.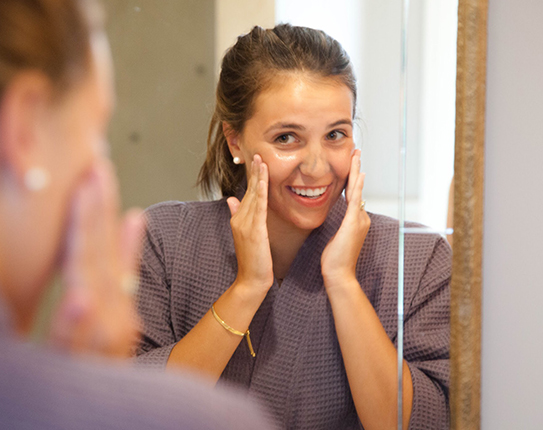 For Julia, being surrounded by ambitious, brave, and smart women has helped her grow in unimaginable ways. Professors in the business department have challenged Julia, helping her learn not only about business, but herself. "It is very special to be able to sit in a business class and have the opportunity to share your ideas and never feel embarrassed, to know every girl in your class, and to feel like your professor genuinely wants you to learn and grow," she remarked.
Working in a creative and supportive environment made her dreams attainable. Julia emphasized the importance of following your dreams, no matter how big or small. "If you have something you really want to do, don't throw it on the back burner because you think your life is supposed to go in a certain order," she said.