Art & Reconciliation in Northern Ireland
Program set to run in 2020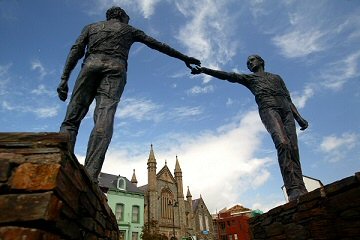 Good Friday 2018 marks the 20th anniversary of the Good Friday Agreement between the political parties in Northern Ireland and between British and Irish Governments, which agreed how Northern Ireland was to be governed.
Students will take two courses for a total of 6 credits.  Taught by Prof. Bettina Spencer, the Immersive Intercultural Psychology course (Psych 299) can count as a Level 2 course in the psychology major and carries some LO3 designations (pending approval).   Taught by Prof. Krista Hoefle, Topics in Studio Art (Knitting Traditions in Ireland) fulfills a requirement in the Art Major.  Of course, all credits can count toward the 128 credits required for graduation.  
The tour will begin with several days of "teach-in" at SMC to prepare students to understand the present day realities between Northern Ireland and Ireland and to help students develop knitting skills (or to advance knitting skills).  
Learn to Knit (or advance your skills)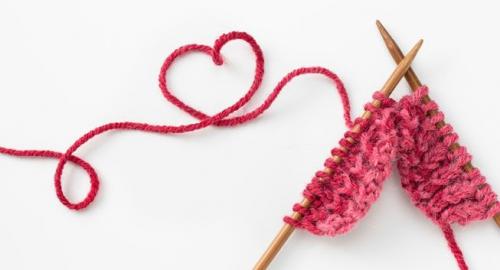 Art 270 Topics in Studio Art (Knitting Traditions of Ireland, 3 credits) taught by Prof. Hoefle and can count as a studio elective for art majors & minors, or general elective for non-art majors.
No previous knitting skills needed. If you are enrolled in Art 219 Sculptural Knitting for spring 2018, you will acquire more advanced knitting techniques such as double-knitting, cable techniques, and lacework!
We will see first-hand how yarn fibers are processed (we are going to a sheep farm & wool mill), and do studio visits with artists from a variety of disciplines and learn how artist use their work to give voice to political commentary. We will visit the Aran Islands, a 'mecca' of knitting tradition, and learn about their unique history.
Learn about Peace Process and Reconciliation Work
We will travel to Dublin together where we will explore the history of the Irish Rebellion of 1916 and the significance of the Queen's visit in the reconciliation process.  We will then travel to Northern Ireland visit a number of historical locations as well as meeting with people who are working on the grassroots effort to further restore trust between the Catholic and Protestant communities. We will also be examining how Brexit potentially jeopardizes sustaining peace in the future.   
Program Cost Estimates
Application fee: $50
Program fee: $1,975
Tuition: 6 credits x $420 = $2520 
Personal expenses: $500 (estimate: knitting supplies, a few meals not covered) 
Program Dates
On campus lectures TBD
Travel to Dublin TBD
Return to Chicago TBD
For More Information contact:
Karen Chambers, associate professor of psychology
Faculty Coordinator, Ireland program 
(574) 284-4528 
kchamber@saintmarys.edu
Krista Hoefle, associate professor of art 
(574) 284-4655 
khoefle@saintmarys.edu
Bettina Spencer, associate professor of psychology
(574) 284-4163 
bspencer@saintmarys.edu