Academics
The academic journey at Saint Mary's is about discovery. It's about digging into a topic and pushing boundaries. It's about challenging yourself, surprising yourself, and opening yourself up to even the most unexpected and unimaginable ideas.
Together, our more than 50 academic programs, opportunities to lead and travel the world, extensive hands-on learning, exceptional faculty, and 10:1 student-to-faculty ratio combine to form an academic experience that simply cannot be matched.
This is why you'll find Saint Mary's alumnae achieving their professional dreams at places like Google, Disney, MSNBC, the Peace Corps, the U.S. Congress, and Hollywood, among many others. Because it's not about landing that dream job after you graduate. It's about being prepared to thrive in it.
This Catholic, residential, women's, liberal arts undergraduate college is about discovery, exploration, hands-on learning opportunities, and being personally mentored by accomplished, expert faculty. 
While studying any of our more than 30 undergraduate majors, you'll dig in, push boundaries, fall down, get up, challenge yourself, surprise yourself, open yourself up to new realities, and understand how, in today's world, academic disciplines intersect every day. (We also have graduate programs for women and men.)
Expert faculty… Your classes will be led by accomplished faculty who are passionate about teaching and have earned their degrees at places like Harvard, Brown, Stanford, Berkeley, Yale, Princeton, Cambridge, and Vassar, among many others.
Global discovery… We offer yearlong, semester, and summer programs, and students can study in Italy, France, Spain, England, Australia, Ireland, Morocco, Austria, South Africa, South Korea, China, Argentina, El Salvador, Ecuador, Greece, Honduras, and Uganda.
Personalized learning… The average size of our classes is just 15 students, which means your voice will be heard and your professors will know your strengths and goals.
Proven results… 93 percent of recent Saint Mary's alumnae are either employed full time or enrolled in graduate school one year following graduation.
Saint Mary's is about learning to live life with passion and empathy, authenticity, and a sense of adventure.

– Adrienne Huschke '16
speech language pathology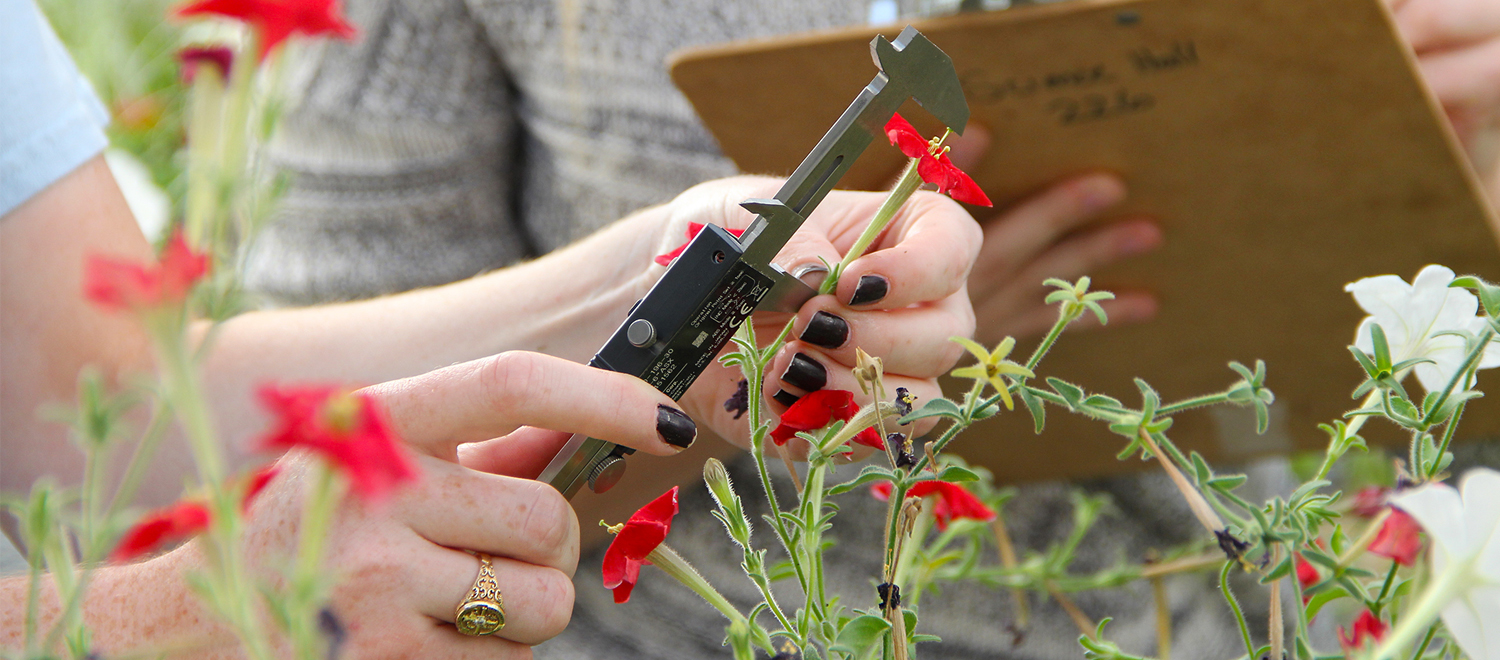 Why the Liberal Arts?
Saint Mary's classic liberal arts education will prepare you for a lifetime of thinking, learning, growing, and achieving. We're looking past your first job out of college and toward a varied career and fulfilling life.
Developing lifelong skills
We focus on writing across our curriculum. Our conversational classroom style leads to in-depth discussions that teach you to think logically and critically. As a senior, you'll prepare a comprehensive project or take an examination that allows you to apply the knowledge you've gained in your field of study to one culminating activity. Our goal is to help you develop the skills you'll need in a constantly changing workforce and global economy.
Acquiring knowledge
You'll learn a variety of subjects to better understand the world around you. And rather than specialize in just one specific area, you'll take a broad view to discover the many connections between widely varying disciplines. The liberal arts provide you with the tools to become a more sophisticated problem solver and a more creative thinker. Sophia, which means "wisdom" in Greek, is the name we give to our general curriculum. But, it's more than a general education program, Sophia is the foundation for all our majors. You will acquire knowledge across disciplines and the ability to apply that expertise inside and outside of the classroom.
Discovering interests 
Covering a range of disciplines, from art to the sciences, you'll be pushed outside your comfort zone and sample subjects you've never before considered. It may take you on an unexpected career path or lead to new interests that you incorporate into your planned area of study.
92%

of full time faculty have terminal degrees in their fields

18

is our average class size

9:1

is the ratio of students to professors
Interdisciplinary Programs
These unique programs enable you to integrate knowledge and skills across disciplines. Coursework housed in the program is complemented by courses offered in other disciplines. For example, Environmental Studies is more than natural science. Through additional coursework in the social sciences, humanities, and the professions you will explore the strained relationship between our resource-intensive civilization and the ecological systems on which we rely.  In short, you integrate your environmental concerns with work in other fields of interest.
All of our interdisciplinary programs while built on regular coursework provide hands-on experience and projects and challenge you to think broadly and critically about our changing world.