Facilities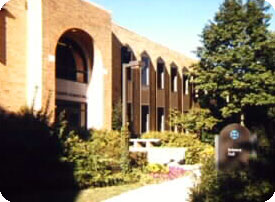 The Department of Chemistry and Physics is located on the first floor of the 89,600 square foot Science Hall. The department has two physics teaching laboratories, five chemistry teaching laboratories and a two-section instrument room. There are also four smaller laboratories for students participating in research projects with individual faculty members.
The building is completely wired for computers, in the offices, laboratories and classrooms. One of the College's computer laboratories is also housed on the first floor of the Science Hall. All computers in the building are hooked up to the campus network, which allows students to store and access their data from any computer on campus.
The Organic Chemistry Laboratory is a state of the art facility with exhaust hood space for each student working in the laboratory. This design has been used at other schools in designing new chemistry facilities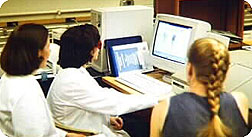 The Chemical Instrument Facility houses most of the department's instrumentation. It is available to all students majoring in one of the chemical sciences. Students use the department's instrumentation for classes as well as for research with individual faculty members.
The department's instrumental holdings include:
Perkin Elmer Spectrum 1000 Fourier Transform Infrared Spectrophotometer
Midac M2000 Fourier Transform Infrared Spectrophotometer
Thermo Scientific Accela UHPLC with photo diode array detector and Quantum Ultra triple quadrupole mass spectrometer
Thermo Scientific Gas Chromatograph-Mass Spectrometer
Nuclear Magnetic Resonance Spectrophotometer with proton, C13 and F19 capabilities
Fluorescence Spectrophotometer
Atomic Absorption Spectrophotometer
Two Ultraviolet-Visible Spectrophotometers
Rudolph Autopol II Polarimeter
CEM MARS and Biotage Initiator research microwave ovens
Biotage Flash Chromatography system
Bomb Calorimeter
Electrochemistry Apparatus (Cyclic Voltammograph and Polarograph)
Several Vacuum Lines
Magnetic Susceptibility Apparatus