Department of Global Studies
It's a New World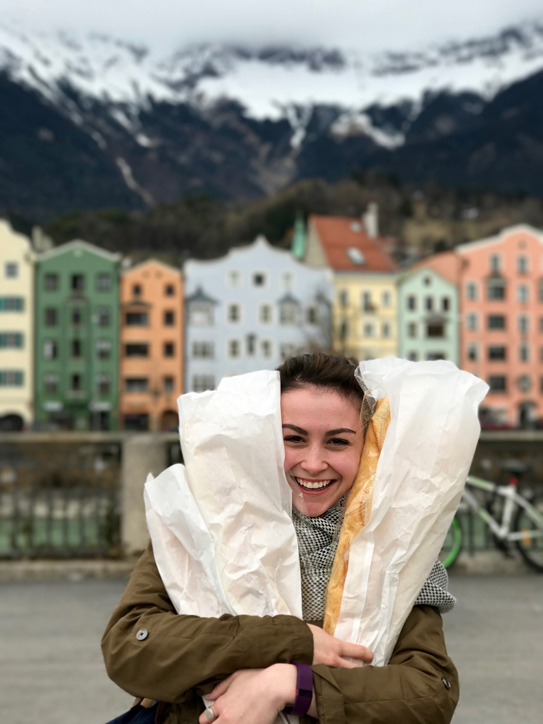 The workplace of today is increasingly diverse and more globally connected than ever. By expanding your global awareness, language proficiency, and comfort in experiencing different cultures you'll open yourself up to greater career possibilities and a richer life. That's exactly what a global studies major will do for you.
If you could work anywhere and do anything, what would that be? Our students often know exactly how they would answer that question. Do you want to work at a non-profit in Uganda? Or maybe you would rather be a business executive living in Germany? Chances are, if you desire a career that includes worldwide travel or living abroad, Saint Mary's is the perfect place for you.
95%

of department students study abroad

73%

of seniors hold leadership roles compared to national average of 35%

83%

of students participate in internships, co-ops, or field work[1]
A Custom-made Experience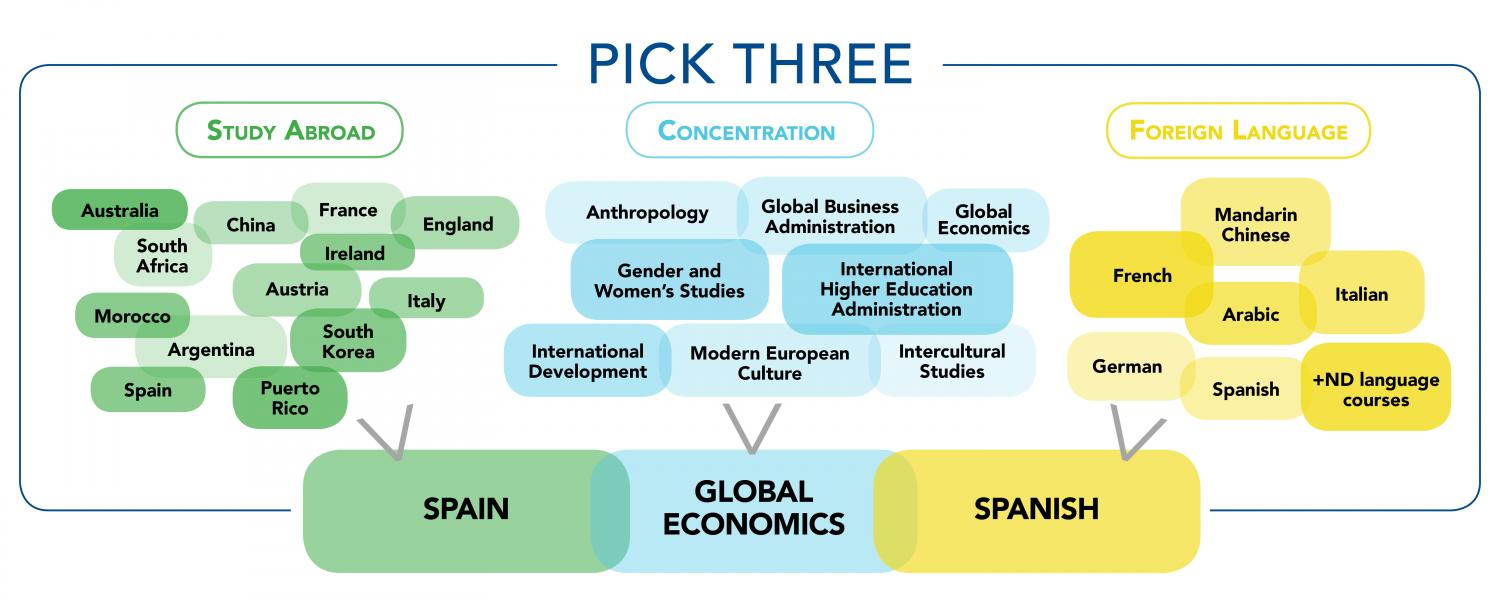 Think of global studies as a menu of options where you get to PICK 3 to design your own learning experience and career path. Work with our faculty advisors to blend options of eight concentrations, six foreign languages and dozens of study abroad experiences together for your own personal and optimal experience.
Concentration: Anthropology, Gender and Women's Studies, Global Business Administration, Global Economics, Intercultural Studies, International Development, International Higher Education Administration, or Modern European Culture.
Foreign Language: Arabic, French, German, Italian, Mandarin Chinese, or Spanish – plus an expanded list from Notre Dame.
Study Abroad: Choose from over 20 countries and dozens of options ranging from one week to one year. Your education and language options also vary from general education to degree specific and non-immersion to full language immersion.
Upcoming Events
You're Hired!
Over the last five years, the demand for bilingual workers has more than doubled putting global studies graduates to the top of the list. What are employers looking for? Educated individuals who can not only speak a foreign language but understand the cultures and practices with clients and co-workers from other countries. That's where a global studies major or minor will help you shine.
The advantages don't stop there. Individuals that reach full bilingual proficiency also commonly earn up to 10% more in hourly positions. But the greatest differences are the advanced positions that become available to you. For example, an executive doing business with an overseas company can earn more if she understands the culture, speaks the language, and most importantly is familiar with the global processes at play.
Making a Difference
What kind of impact do you want to make in the world? As a student in global studies you'll have opportunities to connect with people from all over the world where you can build personal relationships and bridges between communities. Our concentrations in Intercultural Studies, International Development and Gender and Women's Studies can well prepare you to get involved in meaningful work and serve the world in ways you dream about.