Welcome from the Director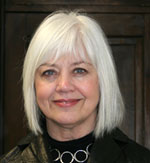 Welcome to the Department of Nursing Science website at Saint Mary's College. We are a learning community that has a long history of excellence in nursing education. Our students consistently score higher that the national/state average on the national licensure examination. We are part of an academically excellent Catholic, residential, liberal arts college that was built by women – founded by the Sisters of the Congregation of the Holy Cross in 1844 – for women. Saint Mary's students engage in a process of self-discovery and academic challenge, develop their voice, minds, faith, and values, empowering them to make a difference in their world. Our graduates leave Saint Mary's with a myriad of skills that prepare them to be the outstanding nurses and professional leaders of the future.
Since coming to Saint Mary's College in 2009, I have been consistently impressed by the strong commitment to excellence in student learning that is demonstrated by the entire faculty. You will benefit from faculty expertise in class as well as through off- campus clinical learning experiences. Your classes will be small and you will not have more than 8 students in your nursing clinical groups. Our students report that they consider the Individual attention, expert academic advising, and mentoring they receive here as attributes critical to their success during the program and after graduation. Our graduates consistently say that the best thing about nursing at Saint Mary's is the faculty!
At Saint Mary's, you will benefit from a strong faith base and tradition in the liberal arts that form the heart of our curriculum. We work hard to provide a program of study that is guided by student learning outcomes and embraces nursing science as the foundation for high quality, safe, relationship centered care. You will be challenged to be the best you can be in the four-year baccalaureate program.
We welcome your interest in nursing at Saint Mary's and invite you to schedule a campus visit. Please direct your inquiries about our program to the admission department: Email – admission@saintmarys.edu; phone – 800-551-7621.
Selecting the right nursing program is very important. I wish you success as you explore your options for your professional education and will look forward to welcoming you as a nursing colleague in the future.
Best regards,
Linda S. Paskiewicz, PhD, CNM, RN
Neuhoff Professor and Director
Department of Nursing
The Bachelor of Science in Nursing (BSN) program at Saint Mary's College is accredited by the Commission on Collegiate Nursing Education (CCNE) 655 K Street, NW, Suite 750, Washington DC 20001, (202) 887-6791.