Program in Theatre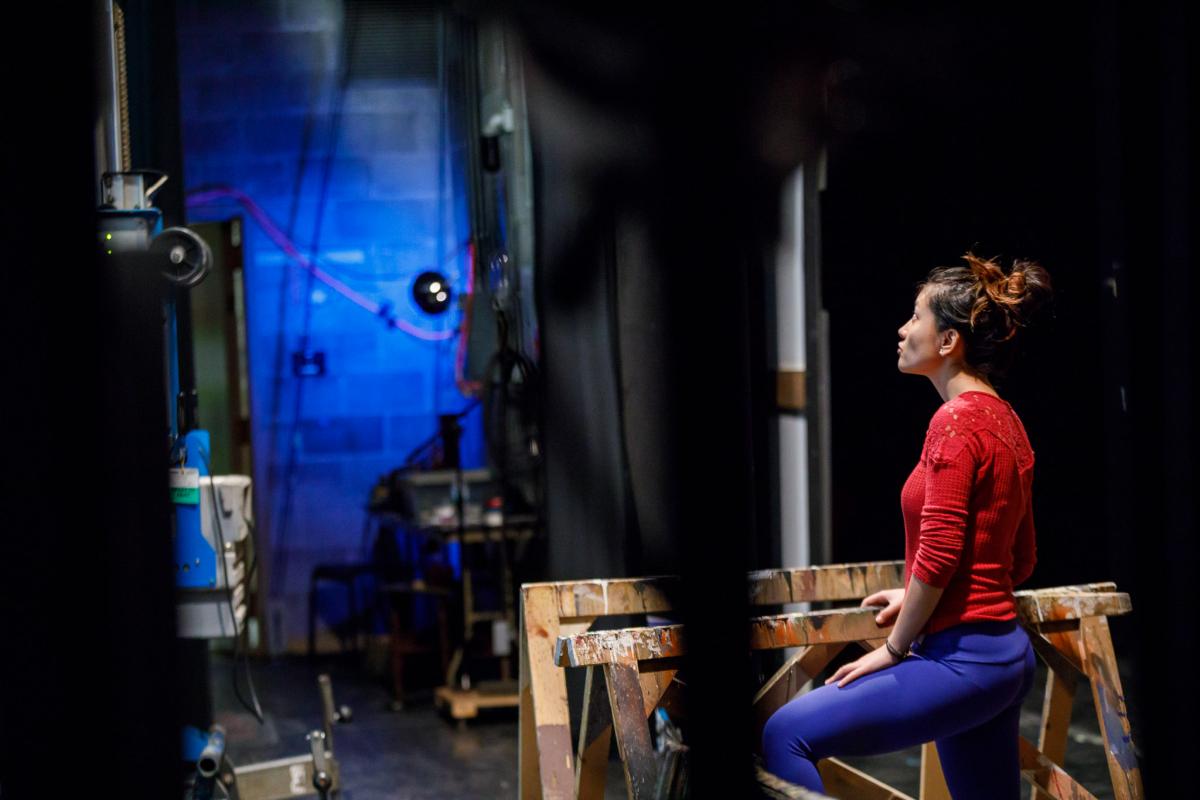 The generalist program in theatre provides a comprehensive background in this multifaceted discipline. The study of theatre illuminates, enriches, and interprets human existence. It allows the student the opportunity to gain knowledge of both the process of theatre production and the ideas explored in the literature of the theatre. The goals of the theatre program are:
To introduce students to the multiple and varied arts which comprise the theatre
To engender in students an understanding and respect for the discipline of the theatre
To develop a knowledgeable and appreciative audience for live theatre through course offerings and theatrical productions
To produce, in a professional manner, important pieces of dramatic literature
Past productions include an all-female Henry V, Eurydice, Lysistrata, and Chicago!
WHY THE THEATRE PROGRAM AT SAINT MARY'S IS UNIQUE:
Our generalist program urges students to develop an appreciation for and working knowledge of all aspects of theatre, but allows students to craft their education to best suit their needs and goals via our large offering of elective courses
The college has two well-equipped theatres, with houses of 270 and 1300
Students have the opportunity to act and design at the undergraduate level for mainstage productions as well as directing scenes, senior comprehensive projects, and The Madrigal Dinner
Students are offered on-campus paid employment in our nicely outfitted scene and costume shops
The Margaret Hill Visiting Artist Series occurs annually, with master classes, lectures, and student lunches with renown artist such as Audra McDonald, Sigourney Weaver, Glenn Close, and Lily Tomlin