MARGARET HILL ENDOWED VISITING ARTIST SERIES
Margaret Hill, a Broadway producer and Saint Mary's College alumna graciously endowed the Margaret Hill Chair in Theatre. This generous gift allows us to bring theatre artists of national and international prominence to our campus each year. While each of these visits is unique, the visiting artist always offers a presentation to the general public and private guidance to our theatre students, in the form of master classes, tutorials, and Q & A luncheons.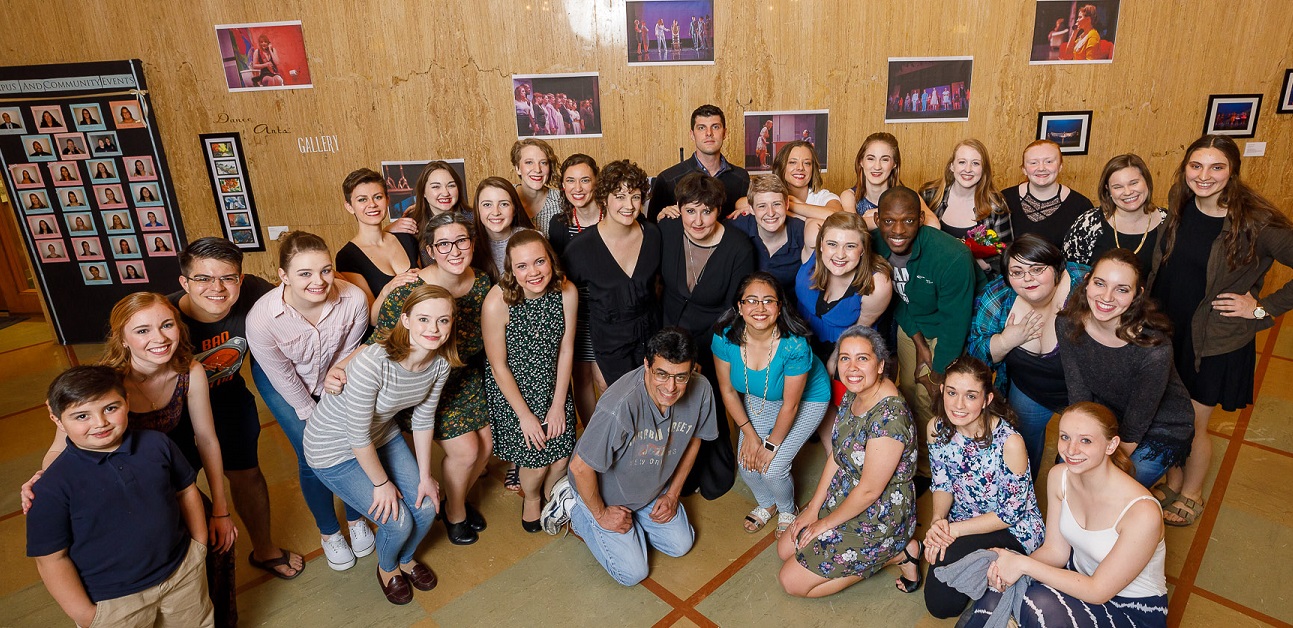 This exciting program began in 2007 and has already brought our theater students into contact with such important and influential artists as:
Lily Tomlin: One of America's most recognized comedians. She has won numerous awards and made 18 films.  Her 1970s characters for TV's Laugh-In included Ernestine, the prune-faced telephone operator and six year old Edith Ann, the precocious sandbox philosopher who held court in an oversized rocking chair with her lollipop in hand.
Glenn Close: One of the most recognizable and award-honored film, theatrical, and television actresses of our time.  Her remarkable and memorable roles continue to keep her upfront and center on the screen and stage.  In her first starring television role, Ms. Close plays power-driven attorney Patty Hewes in the FX television legal drama series Damages.  She has received numerous awards, nominations, and honors throughout her outstanding career, including Best Actress or Best Supporting Actress nominations for her roles in Dangerous Liaisons, Fatal Attraction, The Natural, The Big Chill, and The World According to Garp. She has also won three Tony Awards for Best Actress, an Emmy Award for Lead Actress in a Miniseries for her role in Serving in Silence, and Golden Globe Awards for her roles in The Lion in Winter  and Damages.   She lends her personal time and efforts to the Wildlife Conservation Society and mental health advocacy.  
Harold Prince: Tony Award Winning theater director, Mr. Prince has a record setting 21 Tony Awards and over 50 musicals, plays, and operas to his credit.  His amazing resume as director and/or producer includes many of the most important musicals of the past six decades from West Side Story, Fiddler on the Roof, Cabaret, Sweeney Todd, Evita, and Phanton of the Opera, and a definitive revival of Showboat.
Camryn Manheim:  Her groundbreaking Emmy and Golden Globe Award winning role on ABC's The Practice, changed the opportunities for plus-sized women in television.  In her New York Times bestseller, Wake Up, I'm Fat! Ms. Manheim details her life with candor and humor.  In 2006, she joined the series Ghost Whisperer, starring Jennifer Love Hewitt.  Ms. Manheim's social activism has included working with the disabled, the American Civil Liberties Union, and Planned Parenthood.
Anna Deavere Smith: Playwright, actor, and professor, Ms. Smith played National Security Advisor Nancy McNally on NBC's The West Wing and has appeared in such films as Philadelphia, The American President, and Rachel Getting Married.  She is the author and performer of two one-woman plays about racial tensions in America; Fires in the Mirror and Twilight: Los Angeles.