Brittany Beeler
Student Profiles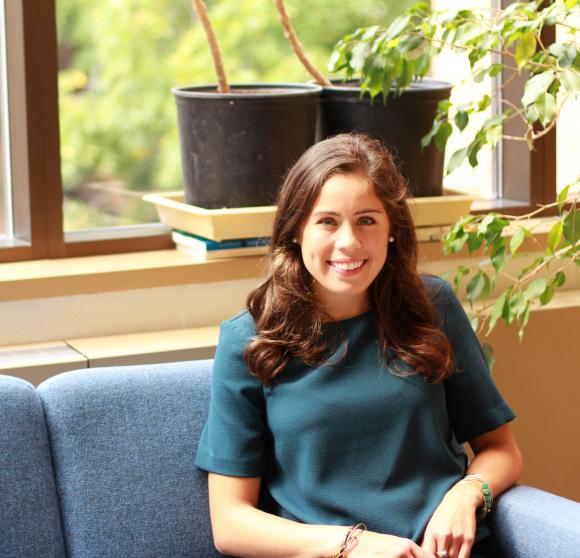 Brittany Beeler
Major(s):
Biology - Cellular/Molecular*
Spanish
"The biology faculty are such genuine people that I can't imagine learning from anyone else."
From her first steps on campus, Brittany Beeler felt the welcoming community and support. Her decision to attend Saint Mary's was validated during her general chemistry and biology classes her first year, where she discovered her passion for science.
Also a member of the cross-country team, Brittany loves being part of a team, though the Saint Mary's community feels like a team to her, too.
"There is something so special about the people here."
Setting the pace for a successful future
Brittany studied abroad in Seville, Spain propelled by her desire to learn how she could combine her passions for biology and Spanish.
"I've always wanted to get to know another culture and learn another language. In Spain, I realized how I could do that."
Brittany has an interest in obstetrics and is looking into service programs in South America that would combine her Spanish language skills and her passion for biology post-graduation.
Establishing rooted friendships for life
Brittany's best friends are also biology majors, including Cassie Libbing – the duo studied abroad together and considers themselves soul mates, grateful for the school that brought them together.
She has developed friendships outside of her peer group, too, and considers her professors partners in her education. She's worked side-by-side professor Nancy Nekvasil in her senior comprehensive research.
"The biology faculty are such genuine people that I can't imagine learning from anyone else. They truly understand what it means to educate the whole student."