In addition to our Study Abroad program, we prepare Saint Mary's students to be culturally competent women by providing many global opportunities. We also welcome international undergraduate students to our campus to study for short-term, semester, and year-long international programs.
Semester at SMC Program
This is a one-way study abroad program created for international undergraduate students. We welcome women college students from around the world to study at SMC for a semester or an academic year. The institutional exchange agreement is not required for this program. The visiting students may earn 12-18 US credits per semester as a full-time F-1 student while experiencing the American college life and its culture. The presence of international students enriches and diversifies our campus. The deadline to apply for this program is March 1. For more information and to apply, contact us at abroad@saintmarys.edu.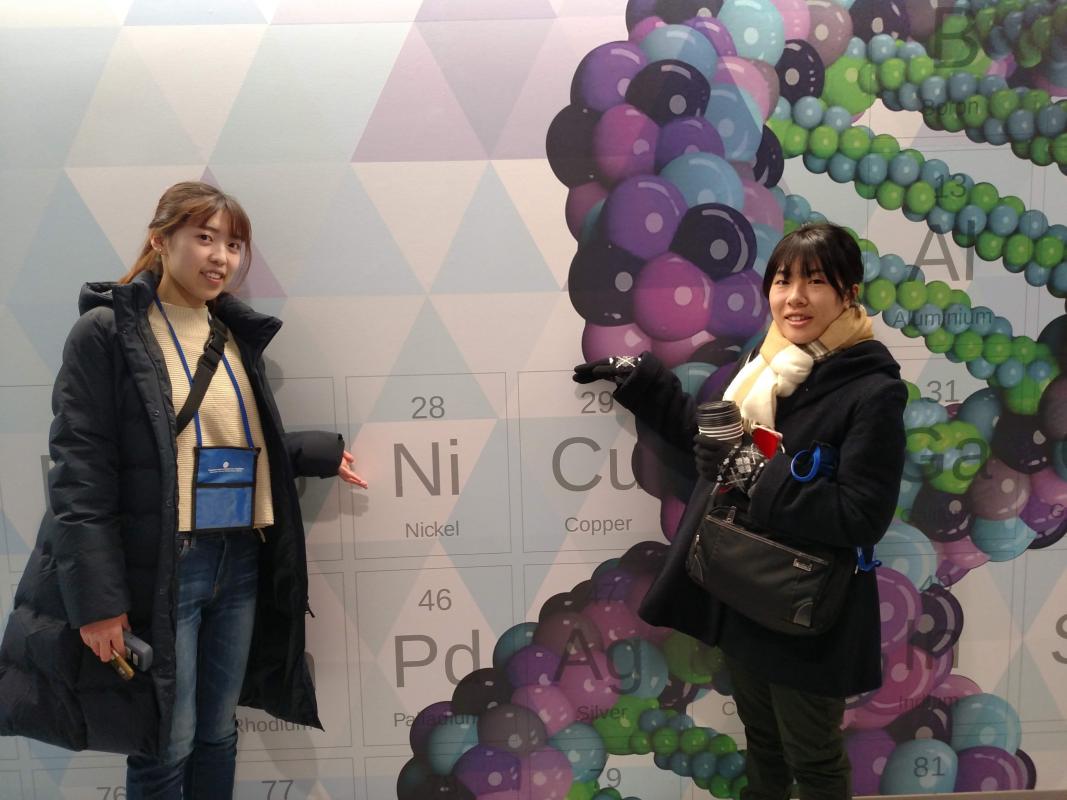 J-1 Exchange
J-1 Exchange students are invited for one semester or an academic year. Our close-knit student community of approximately 1,700 women will embrace and encourage you to achieve your potential and make a difference in the world. We are located just 90 minutes from Chicago and situated across the highway from the University of Notre Dame. Saint Mary's outstanding faculty are top scholars in their fields and are centered on your education. They'll engage you in classroom discussions and activities, then lead you outside the classroom for hands-on learning. Contact the International Education Office of your home institution to know more about the institutional nomination procedure and program cost information. The deadline to apply is March 1 (for the fall term) and October 1 (for the spring term). Click HERE for the Application Information. Contact us at abroad@saintmarys.edu if you have any questions. 
International Visiting Scholars Program 
We welcome J-1 Research Scholars/Professors and J-1 Short Term Scholars from around the world to do research or teach at SMC. The exchange of scholars promotes the exchange of ideas, research, mutual enrichment and linkages between Saint Mary's and institutions in other countries. The Exchange Visitor Program requires J-1 visiting scholars to demonstrate that they have sufficient funding to support themselves, and any dependents, for the duration of their program. For information about eligibility requirements and the application process, contact us at abroad@saintmarys.edu.    
International Partnerships
Saint Mary's has exchange partnerships with international institutions in Morocco and South Korea. We welcome students from our exchange partner institutions to study abroad at SMC. For a complete list of our International Partners, contact us at abroad@saintmarys.edu.
International Student Services
We know adjusting to a new environment isn't easy and we're here to help with the transition. We keep you informed of immigration regulations about your visa status, while providing resources and programs that help you engage with US culture. We can also match you with a host family or a peer mentor.
Contact Adriana Petty at apetty@saintmarys.edu.