J-1 Exchange Students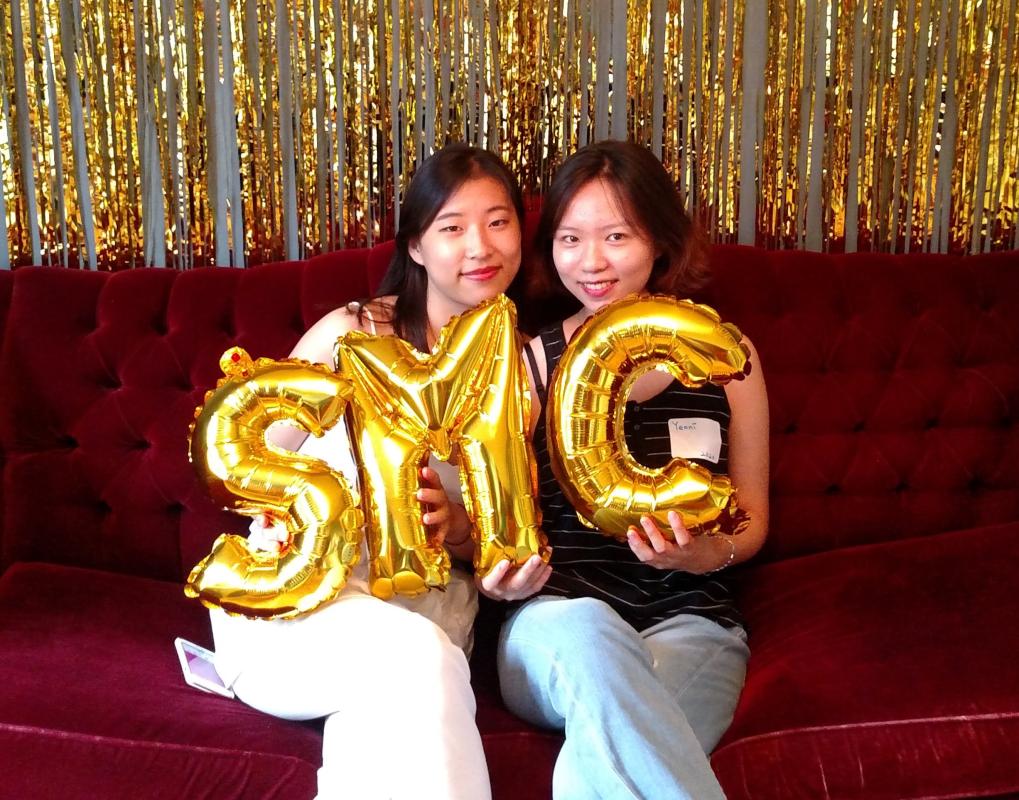 Saint Mary's College welcomes you, challenges you, and immerses you in academic and personal exploration. Our close-knit student community of approximately 1,700 women will embrace and encourage you to achieve your potential and make a difference in the world. We are located just 90 minutes from Chicago and situated across the highway from the University of Notre Dame. Saint Mary's outstanding faculty are top scholars in their fields and are centered on your education. They'll engage you in classroom discussions and activities, then lead you outside the classroom for hands-on learning.
You may study abroad at Saint Mary's for one semester or an academic year. Please contact the International Education Office of your home institution to know more about the institutional nomination procedure and program cost information.
Institutional Exchange Partners
Australia: University of Notre Dame Australia     
China: China Women's University
China: Shandong Women's University
Ireland: Maynooth University
Japan: Ochanomizu University
Morocco: Al Akhawayn University
South Korea: Catholic University of Korea
South Korea: Seoul Women's University
South Korea: Ewha Womans University
Application Requirements
Online application (no application fee)
Current transcript (in English)
Certification of English level: TOEFL 80 or IELTS 6.5 or Duolingo 105 and phone interview
Personal statement (1-2 pages essay)
Official bank statement
Copy of valid passport
Two letters of recommendation
Recommendation Letters should detail class attendance, participation, ability to succeed in an English environment, ability to succeed in a discussion-based classroom, ability to succeed with group assignments/projects, and general comments about the student's English ability and ability to succeed.
Application Deadlines
April 1 (for fall semester); November 1 (for spring semester)
Fall Semester:
Nomination period: Jan 15 – March 15
Application period: Feb 15 – April 1
Acceptance period: rolling acceptance
Spring Semester:
Nomination period:  Aug 15 – Oct. 15
Application period:   Sep 15 – Nov 1
Acceptance period: rolling acceptance 
 
Housing and Meals
Exchange students will be assigned a double room in one of Saint Mary's dorms on campus. They will choose a meal plan and can enjoy three meals a day in our dining hall.
Visa Information
Saint Mary's College will issue a DS-2019 form to accepted visiting students who need to apply for a J-1 visa in order to travel into the U.S. to attend the program. A DS-2019 form allows exchange visitors to apply for a J-1 visa at a U.S. consulate abroad. Exchange visitors already in the U.S. may use this form to transfer their record from another institution or apply for J-1 status by requesting a change of status within the U.S.
International Student Services
Once a Belle, always a Belle! Saint Mary's International Student/Scholar Services (ISSS) will treat the inbound exchange students in the same ways as other exchange or degree-seeking international students and invite them to participate in social and cultural activities. ISSS matches Peace Belle Buddies with international students to help them adapt to the US campus life and American culture. The program participants will also receive the Global Competence Certificate (GCC) training and can take the one-credit online course designed for study abroad students, ICS 250 Intercultural Engagement through Study Abroad.
Click HERE for the Study at SMC booklet to learn more about Saint Mary's College.
Contact Information
Global Education Office
Center for Women's Intercultural Leadership
Saint Mary's College
+1 574-284-4263
abroad@saintmarys.edu